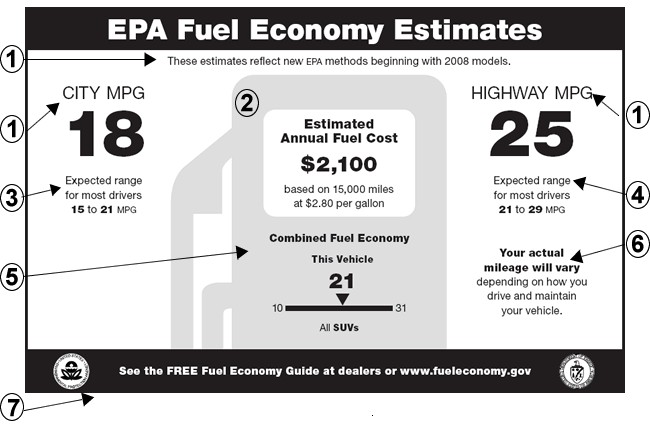 The Indian Motorist is a very fuel conscious person and for very good reason. We are probably the only nation in the world petrol is more expensive than Jet fuel. With petrol hovering close to Rs 70/Litre, the age old question 'Kitna Deti Hai?' has suddenly climbed on the top of the list for new car buyers. Even Car companies are aggressive marketing their fuel efficiency figures to lure customers.
To make the customers understand these fuel efficiency figures better, the government proposed a system of certified fuel efficiency labels a long time ago. However, as is with these bureaucratic decisions, the whole proposition was delayed because the Bureau of Energy Efficiency had to convince the auto giants as well as the road transport and highways ministry.
Finally, after two years since the first announcement, news has come in that Bureau of Energy Efficiency has almost finalized fuel efficiency labeling rules and the pilot project is ready for deployment. Labels on cars are to be voluntary to begin with but will be mandatory by March 2012. The government expects that this comparison of fuel efficiency labels will improve the overall fuel efficiency of the industry by 20-25 percent by 2015.
Failure to comply the norms will lead to penalties through a name-and-shame policy that will affect brand names of the automotive companies. The committee has to complete a final set of meetings to finalize standards and the project will be launched in the next 2-3 weeks.
What do you think about this new scheme? Will it help you to take better decisions when it comes to car purchase?
Picture - Example of EPA fuel economy label on American cars
Source - EconomicTimes.Indiatimes.com