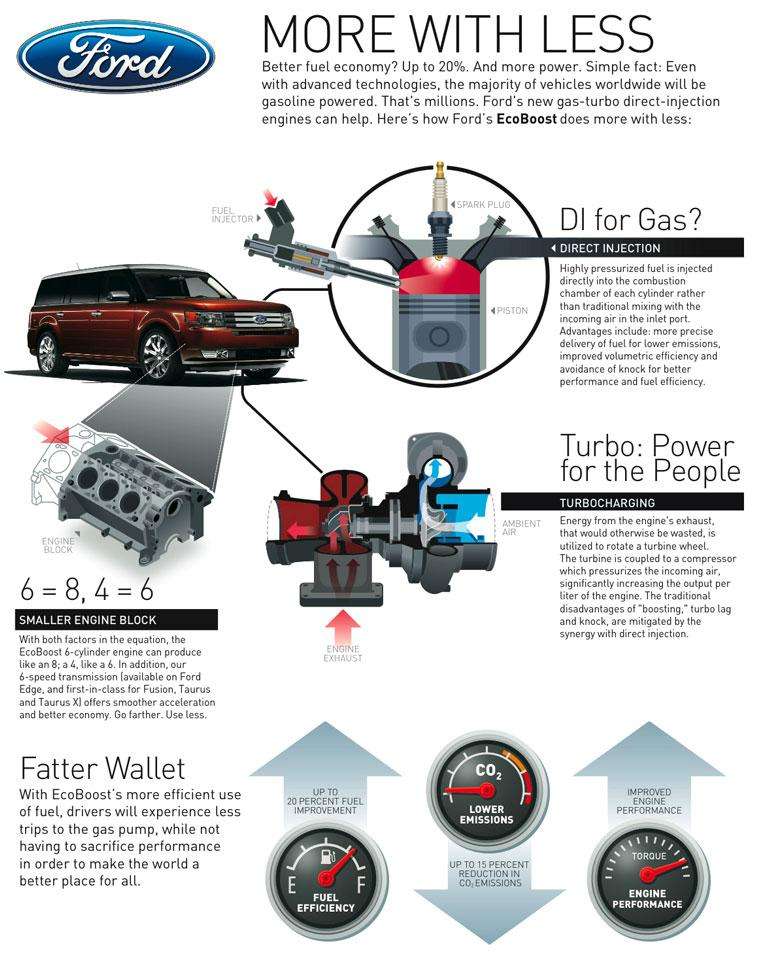 Why is this relevant to Indian readers? Because Ford will introduce EcoBoost engines on its cars here in India in the coming years. They have said that Ecoboost is an interesting technology for future Indian Fords.
We don't know exactly which engines will receive the Ecoboost treatment, but we can fancy a guess or two. The new Fiesta and the Ford Focus should get them.
Ford will introduce Ecoboost technology (turbocharged engines with direct injection) previously reserved only for bigger engines, on down-sized 4, 3 and 2-cylinder engines as well. The latest and lowest displacement using Ecoboost will be the 1.6 liter inline-4 that will be transplanted into the C-MAX MPV.
The best news is the power output of these highly advanced motors - if tuned for fuel efficiency, a 1.6-liter engine can generate not less than 150 horsepower and if it tuned for performance, then it can put out an amazing 180 horses and 244Nm of torque.
If Ford makes a 1.2-liter Ecoboost in the future, we can expect power to cross the 100hp mark easily. This is great news for a car like the Ford Fiesta (spied testing in India), which can be tinkered to under 4-meters to qualify as a small car. If a 1.4-liter engine is the engine in question, then it can be used on the Fiesta sedan, which is also scheduled for an Indian journey the next decade.
The 2.0-liter version of the 4-cylinder EcoBoost range adds Exhaust Gas Recirculation to its existing list of technology including direct injection and turbocharging. EGR helps bring down combustion temperature thereby directly minimizing the amount of NOx produced during combustion.
Ford's smaller three cylinder and even a two cylinder EcoBoost engines are a few years away from an automobile, but we can safely assume that at least one of these engines are for the Indian Fiesta. Could the Figo receive one too?