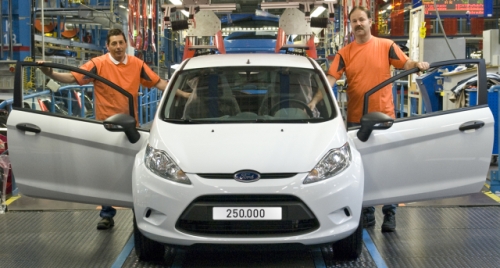 Ford suddenly looks as if it realized the pulse of car buyers in India who prefer small cars. Cars that are smaller than the Ikon make up major chunks of sales, and Ford is planning big by bringing in the small.
Recently, reports in the media claim Ford is "looking at multiple platforms, including cars in the European line-up" for India. Ford is referring to hatchbacks that are popular among car buyers India.
Ford expresses its desire to compete with expert brands Tata, Maruti and Hyundai who sell the major volume in that segment that adds up to 85,000 units a month. Cars like the Fiesta and Ka could be in India by the middle of the next decade. Ford has not ruled out the introduction of the Mazda 2 either, a famous hatchback in Europe with all the ingredients for a perfect Indian small car recipe.
This is independent of the small car scheduled for a 2010 launch. It will export 10% of the cars manufactured to Europe, South Africa and Asia-Pacific regions.