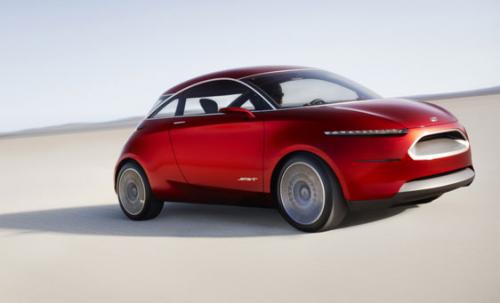 Earlier this year, Ford displayed its urban car concept named Start at the Beijing Motor show, its first concept car after three years. It was basically a sub Fiesta car which used a 1-liter, 3-cylinder, Ecoboost engine to bring 120 horses to life.
Back then Ford said that the Start is purely a design study with no production plans for the time being.
Ford is now thinking of putting this car in production by 2014 and to replace its aging KA model. If plans are anything to go by, this new KA will be on the European streets by 2014 sporting a price tag of less than 10,000 Euros.
However, there could be a version of the Start concept for emerging markets like India, Brazil and China. The Start Concept could be the next generation Figo (you have to forget the new Fiesta's existence, as this is in the Indian context) or perhaps even a smaller car that will slip below the Figo. Remember that Ford hasn't ruled out possibilities of a low cost car, and the Start could form the basis for such a model