Recently, we brought you an article on how we think Ford would benefit by replacing the Ikon with Fiesta. Now it seems the entire population of India agrees with us. In a shocking disclosure, Ford India did not sell any Ikons in January.
Astonishingly, that's over a billion people unanimously agreeing that don't want the Ikon anymore (even our politicians cannot do that). Ford Ikon sales figures were on a decline since the past few months but the company was managing 100+ units averagely.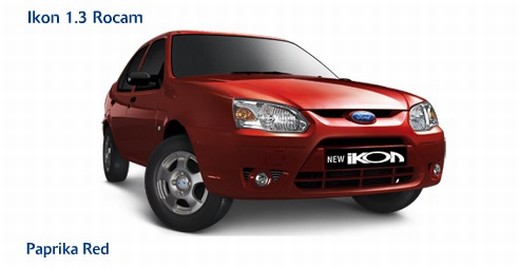 This extreme scenario can be partly attributed to the Figo's success as well which sold over 8,600 units in the same month. I understand that one is a hatch and other is a sedan. But if one thinks from a point of view of a customer who has just entered a Ford dealership, I cannot think of any good reason why I should buy an Ikon over a Figo.
The Figo is spacious, looks good, performs better, the interior is a much better place, is easy to maintain, has a lot of features and is overall a much better car. On the other hand, the Ikon just has a boot.
Anyone would easily compromise the boot and buy the Figo.
So this message goes to Ford India: Chuck the Ikon Out, Get the Fiesta In!