Ford today unveiled the S-Max Concept that previews the company's "future sport activity vehicle".
The Mondeo-based S-Max MPV, currently in its first generation, was unveiled at the 2006 Geneva Motor Show. The Concept unveiled today would form the basis of the second generation model that should grace the marketplace in the next couple of years.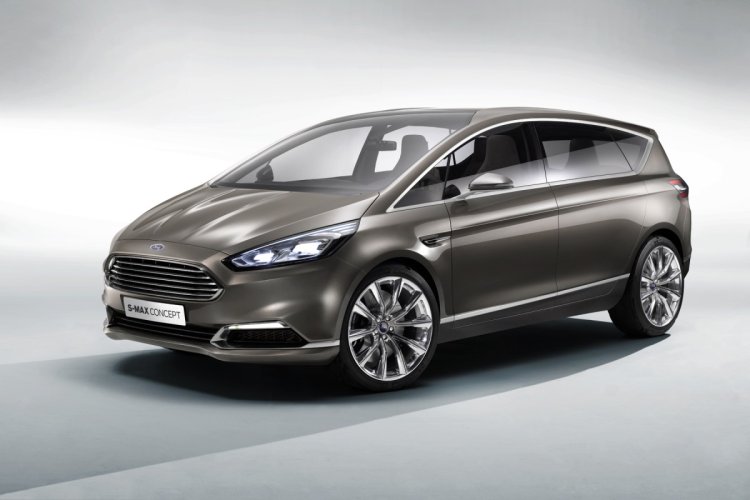 The S-Max Concept puts Ford's latest global design language to use with an Aston-inspired grille, swept-back headlights and steeply raked A-Pillar. The headlamps employ new 'Organic LEDs' that Ford say provides better flexibility in design, positioning, response and colour range.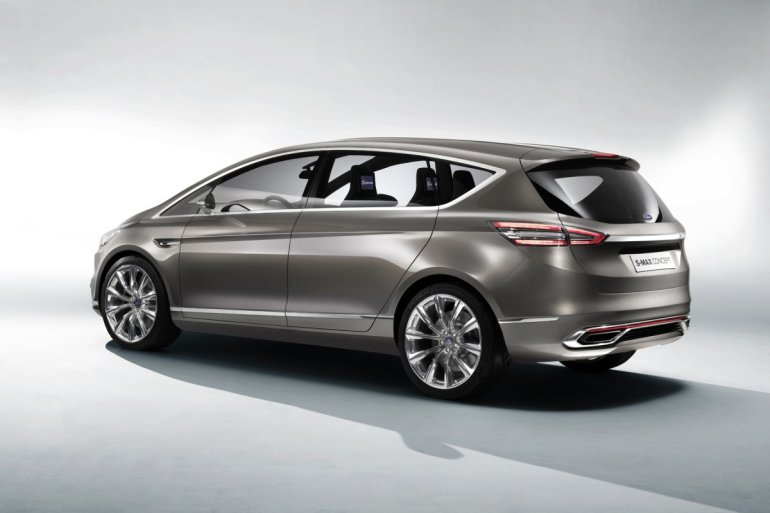 Convenience, Connectivity and Flexibility formed the framework for the concept's interior. Ford talks about a high-set instrument panel that seems like an evolved version of the B-Max's unit, and the door panels and roof are designed in a way to maximize the "feeling of spaciousness". The interior can be arranged in four-to seven-seat configurations. Many parts of the interior are detailed in soft leather and carbon fiber.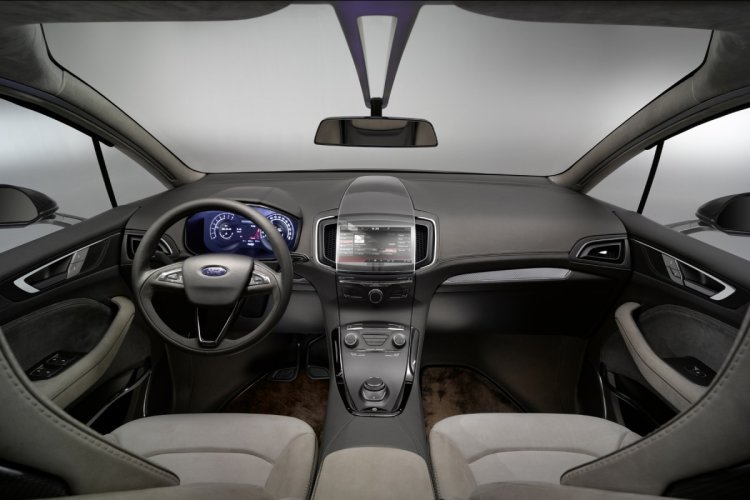 The third row of seats employ what Ford calls 'Thin Seat Technology' that allow them to be raised and lowered in a single action. Ford also speaks about a 'Dual-View Display' on the center console that can air visuals from two sources on the same screen, so that the driver can get his information while the passenger watches TV.
Talking of connectivity, Ford introduces a new car-to-car communications technology that permits the S-Max to communicate with other cars equipped with the same technology to deliver driver alerts.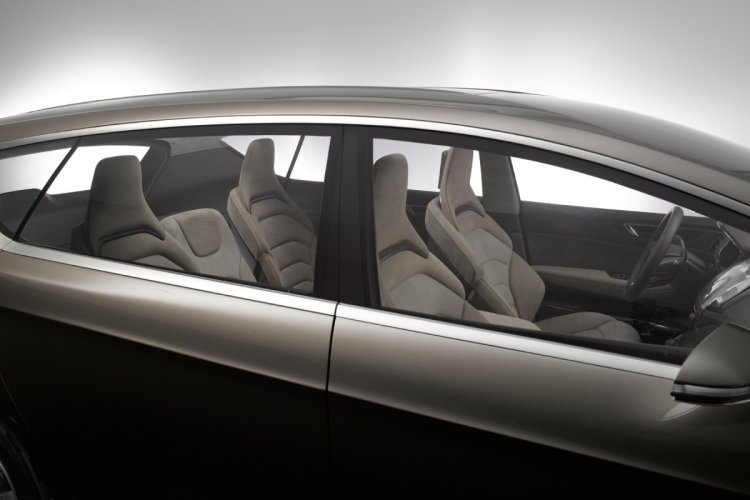 The Ford S-Max Concept is powered by a 1.5-litre EcoBoost engine that is currently available only to Chinese customers on the Mondeo. We should get to see the S-Max at the IFA Consumer Electronics Show in Berlin on September 6th or at the Frankfurt Motor Show on September 10th.
Press release included on Page 2.
Ford S-Max Concept Image Gallery
Ford S-Max Concept - Press Release
[Can't see the press release above? Head to Scribd]