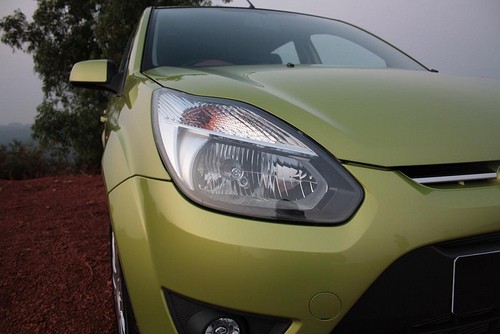 Ford India is on high spirits following the success of its latest small car offering, the Figo. There have been various reports and speculation in the media about the future direction and product line of  Ford India.
Apart from the Figo, the rest of Ford India's line up needs a major revamp as they have been in their present avatar for long. The Fiesta especially has been without any refurbishment for long, while the Endeavour's recent update has failed to create any drastic rise in the sales numbers.
When indianautosblog  inquired about the new car and updates for the current models to the company spokesperson, the official stated clearly there would be no updates for the current lineup.
But as Ford India is continuously monitoring the models, we can only expect 'value packs' in the current line up. That means we can soon see a horde of  'Special Edition' Fords at the showrooms offering attractive goodies and gifts and probably discounts too.
Even though these 'value packs' attract a decent number of customers, we feel Ford India needs to give a major revamp to its existing line up from time to time to keep up the good numbers.
There is always a difference between buying a good car and making a good deal when buying a car. What customers would be expecting from Ford is freshened up interiors, more engine and tranny options (like the Ecoboost engine paired with semi-automatic gearboxes) and premium features.