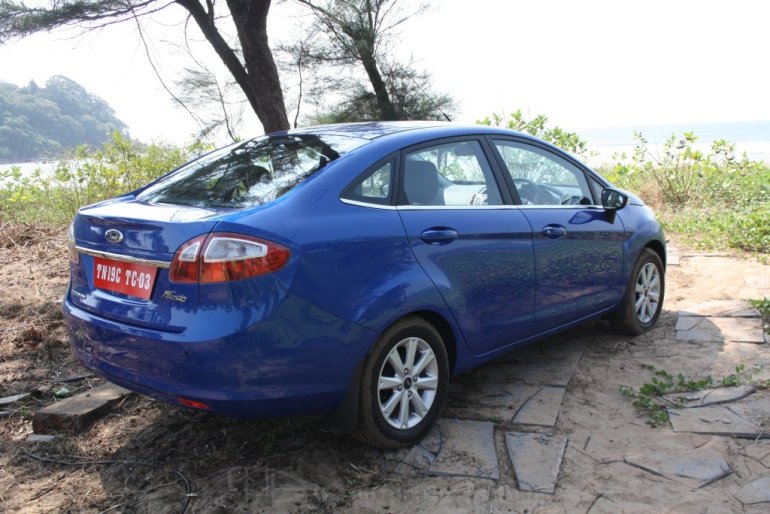 The inauguration of 45 sales and service outlets in one day was not a coincidental event for Ford India. It is a deliberate ploy to get the media and the market buzzing. The company is preparing to unload seven more products by mid-decade and dealer expansion is oxygen for these launches. Indian Autos Blog readers are informed about some of these vehicles, the next gen Endeavour, B-Max L, Focus sedan and a sub-Fiesta hatch are part of the crop.
This is the second time Ford India has adopted this rush-of-blood retail strategy since it showcased the Figo back in late 2009.
We caught up with a passionate Indian Autos Blog reader Mr Ravindranathan.S, who is the Dealer Principal of MPL Ford Chennai, soon after they bolstered their infrastructure with the inauguration of a new 3S and Service facility this morning. This is what an emotional Mr Ravi told us over the phone -
We're the first dealer in the country to be appointed by Ford India and this new 3S and Service facility in Pallikarnai, inaugurated by Ford India's President and Managing Director Mr Michael Boneham, is another landmark in this fantastic growth story. We deliver 500 Ford cars to customer every month and we've also opened a dealership in Cochin simultaneously. When we showcased the EcoSport concept at the Express Avenue mall (a popular shopping center in Chennai), we were delighted to see such a huge rush. It is an amazing vehicle, a stunner.
In a span of a few hours today, Ford India launched sales and service points in New Delhi, Noida, Rohtak, Sonepat, Panipat, Kanpur, Lucknow, Bareilly, Gorakhpur, Alwar, Bikaner in the North; Rourkela, Agartala, Kolkata in the East; Bangalore, Chennai, Cochin, Coimbatore, Gulbarga, Hyderabad, Belgaum, Thanjavur, Tirupur in the South; and Mumbai, Navi Mumbai, Goa, Jabalpur, Indore, Sagar, Solapur, Bhillai, Jamnagar in the Western region.
Of all these launches, 20 of them will offer full 3S (Showroom, Sales and Service) facilities, while 14 will be service workshops, providing a full line of after sales services. 11 of them are standalone sales showrooms.