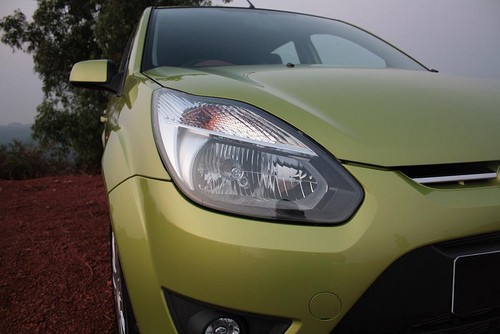 Ford Figos manufactured in India, would reach South African shores this year
Ford halted sales of the "Ka" in South Africa 18 months ago and since then the entry-level passenger car segment hasn't seen a contestant from them. In the third quarter of this year, that sentence will not make sense as Ford is preparing to take on the budget car market segment once again with the introduction of the Indian-made Figo.
Ford sells the Bantam in SA which is the pickup truck based on the Ikon. The Indian connection hence is already present.
Ford Motor Company of Southern Africa (FMCSA) president and CEO Jeffery Nemeth -
Having a new entry in the segment that is expected to recover the fastest will definitely provide us with some advantages.
The Figo uses the B-Platform and is manufactured with a localization content of 85% in Ford's Chennai facility which can produce up to 200,000 cars a year. Both petrol and diesel variants could be marked for exports, but no official word from Ford has reached us.
Source - Engineering News SA