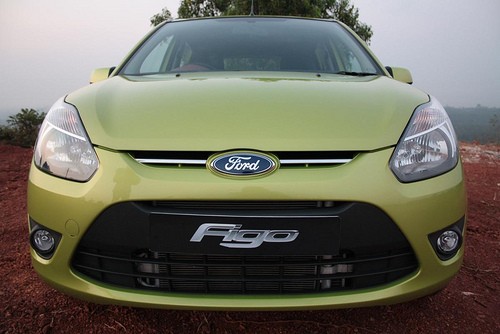 Ford India has struck gold with the Figo which is managing 6,000-7,000units a month. Since the Ford Figo's launch, it has sold more than 17,000 units.
Ford had recently began engine exports form it Chennai plant to Thailand and South Africa. Soon after Ford has considerably cleared the delivery backlog of the Figo, Ford would begin exports of the Figo. The first overseas market for the Figo would be South Africa.
Ford would also be exporting the Figo to other Asian markets.
Michael Boneham, President and MD, Ford India in an interview with Rediff -
The Ford story is not about supporting the domestic market, but overseas too. I am excited. In the very near future, we will be sending the first load of Figos to South Africa. That is the first overseas market. In the next 3-4 weeks, we will announce the names of other markets where Figo will be going. They are mainly in the Asia Pacific and Africa region and a couple of other areas as well.
Boneham indicates the company would not be solely concentrating on the small car segment. Depending upon the market growth and response Ford India could launch new products.
Ford India's future vehicles -
> Ford mini-SUV, sub-10 lakhs, based on the Figo
> Ford Focus
Source: Rediff