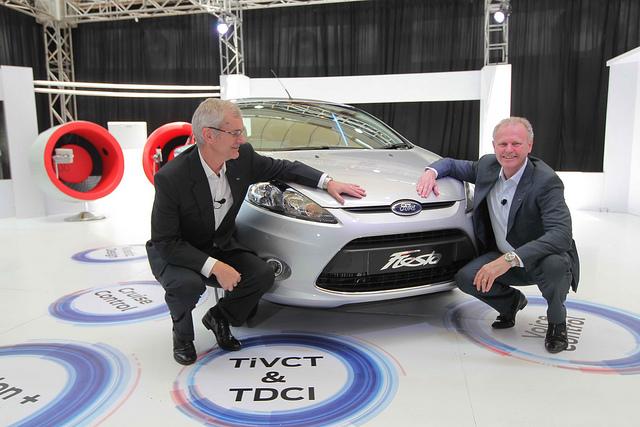 One top Ford official earlier this week confirmed that the new Fiesta will be launched in July. At the product unveiling in Delhi in mid-April, Ford told IAB that diesel and petrol variants will come with class-leading fuel efficiency.
Now a source with direct knowledge on the matter tells IAB they are likely to introduce them paired to manual transmission in 2011. As they are in possession of the automatic transmission technology, the company only has to decide when it is appropriate to put it on the market.
Once the demand for the mainstay variants are met, the Fiesta AT can be introduced. This could happen sometime in 2012.
Image Courtesy DrivingFord.in