Ford launched the new Fiesta with a segment-first dual-clutch automatic transmission called PowerShift which comes to India through the "One Ford" strategy. This means that the technology of the AT gearbox is identical to the ones sold in the bigger markets such as US or UK. Ford India has not indulged in any cost cutting measures when working on the AT box for Fiesta.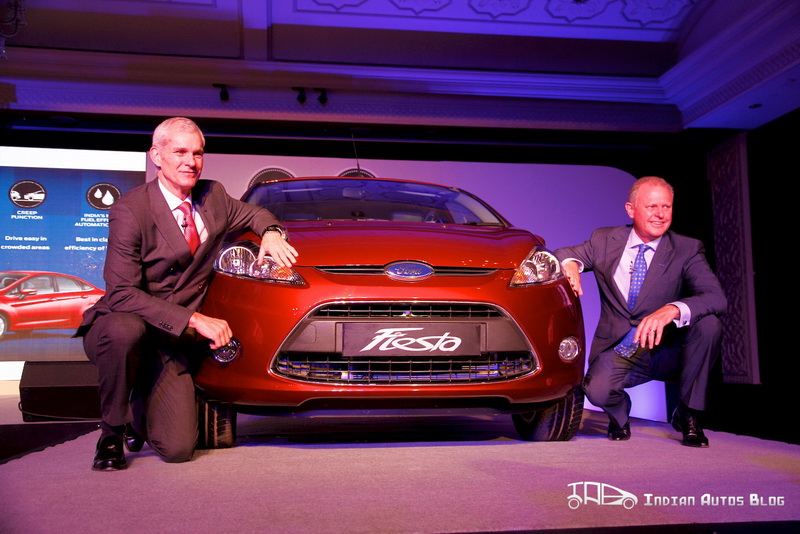 The Ford Fiesta PowerShift Automatic features a double-clutch transmission which provides the ease of a conventional autobox while delivering class leading fuel economy of 16.97 Km/l.It is a completely sealed gearbox with 6 forward gears controlled by two dry clutches leading to less friction and faster gearshifts. There are no badges on the car claiming that it's an automatic, which was, unexpected as the we expected "AT" or "Powershift" to find a place on the boot lid.
During our drive we found out that the Powershift provides responsive performance and a 0-100 dash happens in 12.1 seconds. For the full review of the Fiesta PowerShift Automatic – Click here.
It also features Hill-Launch Assist and Ford Grade assist, which prevents rollback on inclines and provides ease while moving in bumper-to-bumper traffic.
The car already comes with 2years/100,000km warranty and the transmission is sealed for life and will need no servicing or oil changing for a period of 10 years/ 2,40,000kms. The Fiesta PowerShift Automatic will be available in two variants – Style and Titanium+ priced at Rs. 8,99,000 and Rs. 9,70,300 Ex-Showroom Delhi respectively.
Sensing the opportunity, Ford also rejigged the current line up. The current variants are:
Ambiente (1.5 Petrol MT)
Style (1.5Petrol AT/ 1.5D Diesel MT )
Titanium plus (1.5 Petrol  MT/ 1.5 Petrol  AT/1.5 Diesel )
For more images from the event, browse through the slideshow.
Can't see the slideshow? Head to our flickr page right away!