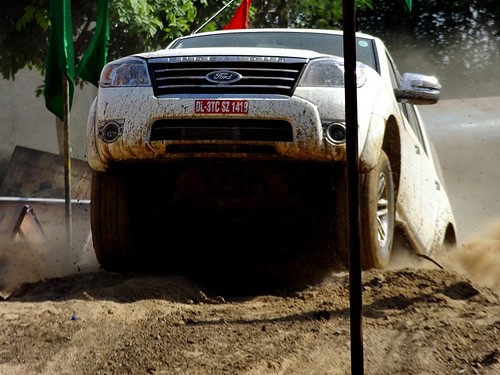 There's no shortage of speculation this morning here on our front page. An hour back we speculated on the feature add-ons for the Storme in the future.
Here's another SUV that's about to get some extra attention from a determined parent looking to make the year 2013 reap rich dividends.
Ford is working on the next generation Endeavour at the Broadmeddows engineering center in Australia with SUV specialist Todd Hoevener at the wheel. However we've not seen any prototypes come out for testing yet. Test mule sightings are the first indication of an imminent launch. They signify that the project is on track and the launch is nearing. Its been over two years since the next gen Endeavour's foundations - the new Ranger pickup truck - was showcased.
General Motors has brought their pickup and ladder frame SUV, the Colorado and Trailblazer, to the market, with relatively less time delay. The Endeavour, known as the Everest in other Asian countries, competes with the Fortuner, MU-7 and Pajero Sport. Most of these competitors are fresh from a facelift or a generation change in the last couple of years.
OnCars.in report that Ford is upgrading the current generation Endeavour to extend its stay. A mild cosmetic makeover using re-designed headlamps and taillamps are being reported. Plastic surfaces will be tinkered and a new infotainment system is also apparently under development.
Ford won't stop there. The engine and transmission are being unpacked to better fuel economy and drivability. The state of tune will be altered to get a different result.
Does this mean that the new Ranger based Endeavour is still sometime away or is Ford India postponing launches of all-new products to buy and dedicate more time for the EcoSport?
[Source - OnCars.in]