While the Indians are still waiting for the Ford EcoSport with a fast depleting patience, Ford has confirmed that the compact crossover SUV will go on sale in Europe in a span of 12 months.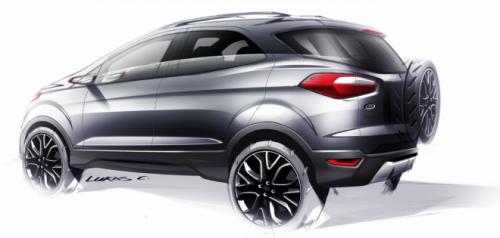 With the EcoSport, Ford is right now concentrating on emerging markets. After get their mini SUV up and running in its primary markets, the company will gradually take the car to the developed markets. In fact, Ford has showcased the EcoSport to the Europeans at last year's Paris Motor Show.
Mr. John Gardiner, Director of new operations at Ford Europe told Inautonews.com that, "The EcoSport will be launched in Europe in the next 12 months, but we have not indicated its manufacturing source at this time."
Brazil, China and India are the three countries that are earmarked for the production of Ford EcoSport as of now. Since Brazil is catering to its neighboring markets and China exclusively supplying to the domestic market, Ford's Indian plant could be the source for Europe.
There is a possibility that Ford could make use of its Romanian plant located in Craiova to manufacture the Europe spec EcoSport since the plant already builds the Ford B-Max which is also based on the Fiesta platform.
[Source: Inautonews.com]