The Ford EcoSport would be making its ASEAN debut at the Bangkok Motor Show this Wednesday.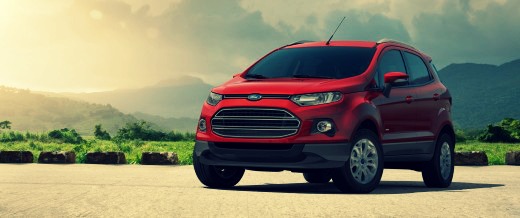 The compact crossover SUV would be a key product in this part of the world which is emerging as an important growth center for the auto market. Along with the EcoSport, Ford will also showcase the multiple award-winning 1.0 litre EcoBoost turbo petrol engine.
According to the company, 60-70% of global sales growth within this decade would come from the Asia Pacific region of which the ASEAN region forms a vital part. That explains why Thailand is one of the manufacturing locations for the mini SUV apart from Brazil, China and India.
Ford will also use this opportunity to showcase its latest technologies like Ford SYNC connectivity system. Mr. Matt Bradley, President of Ford ASEAN said: "This sporty, compact SUV will not only allow Ford to enter another new segment in ASEAN, it will help to define a whole new vehicle segment for the ASEAN region."
Ford EcoSport walkaround footage from the Delhi unveil
[can't see the video above? Head to Youtube]
The compact crossover SUV is a relatively new concept in the region and Ford is hoping to steal away the first mover's advantage. Honda and Toyota who are strong players in the South Asian markets, don't have a contender yet.
Along with the Ford EcoSport, fellow One Ford models like the Fiesta, Focus and the Ranger will be displayed at the Ford stall in Bangkok this year.