The Ford EcoSport is no doubt the most anticipated vehicle to hit the market next year.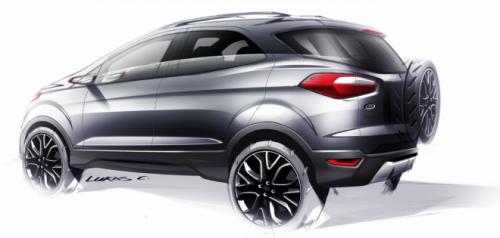 The car made its global debut in India at the 2012 Delhi Auto Expo emphasizing that Ford considers India highly as far as the B Segment cars are concerned. However the car made its sales debut in Brazil which is one of the prime markets for the EcoSport (with 700k units of the first gen, Figo-based EcoSport already on Brazilian roads) and has also been dropped into the Chinese market a few days ago with a nominal increase in wheelbase.
Go Automobiles, the official importer and distributor of Ford cars in Nepal has announced that the Ford EcoSport compact SUV will be launched in the local market in March 2013. Given the fact that the Ford cars sold in Nepal are built at Ford India's Chennai plant, one can safely assume that the car will be launched in India at least a few weeks before its Nepal debut.
Mr. Akash Golchha, director of GO Automobiles said: "We are expecting the car (EcoSport) to enter the Nepali market by the end of March next year."
Read our entire coverage of the Ford EcoSport
Ford India has been telling Indian Autos Blog that the EcoSport will be launched with aggressive pricing. It's to be noted that Ford's top management called on Tamil Nadu's CM Ms. J.Jayalalithaa in September and invited her to officially commence the production of EcoSport in February 2013.
The announcement from Nepal hints that Ford India is getting ready for a late February or early March launch of the EcoSport in India.
Bring it soon Ford, India can't wait any longer!
[Source: MyRepublica.com]