The Renault Duster was launched in India two days back. It has already caused a quite a stir in the market. With 4,000 pre-bookings in place for the Duster, Renault is ready to start a whole new compact SUV segment in India.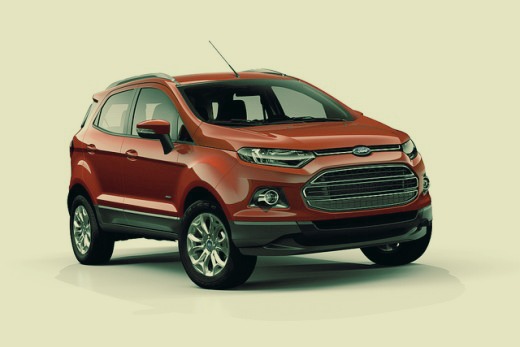 The Mahindra mini Xylo is next in line to hit this segment with brute force. The Ford EcoSport will join this bandwagon in early 2013.
However Ford has started its preparations for the EcoSport launch in Brazil. Earlier we brought you the unique marketing campaign that Ford Brazil has adopted for the EcoSport.
Now, Autossegredos reports that the Ford EcoSport will be launched in the month of August. The date is estimated to fall between the 3rd and 5th of August in the famous Praia da Pipa, Rio Grande do Norte.
The impatient Brazilians interested to buy the EcoSport can pre-book it tomorrow. Ford Brazil has adopted another unique marketing strategy to start the pre-bookings of the EcoSport. There will be an event conducted at Farringdon Park in Porto Alegre. A Ford EcoSport will suspended by crane, and descend a little each time the 'like' button (which is next to the crane) is pressed.
When the car hits the ground, enrollments will be open on the www.novoecosport.com.br.
[Source: Autossegredos.com.br]