Representatives manning the company's booth at the Auto Expo last week said there was no rationale behind showing the EcoSport with the sunroof, that was in attendance amidst the Ford Figo sedan concept and the Fiesta refresh. However IAB does wonder why Ford would drill the roof of a perfectly good EcoSport (which has waiting periods running into a year for some variants) and hang it on the wall of India's largest automotive exposition for no good reason.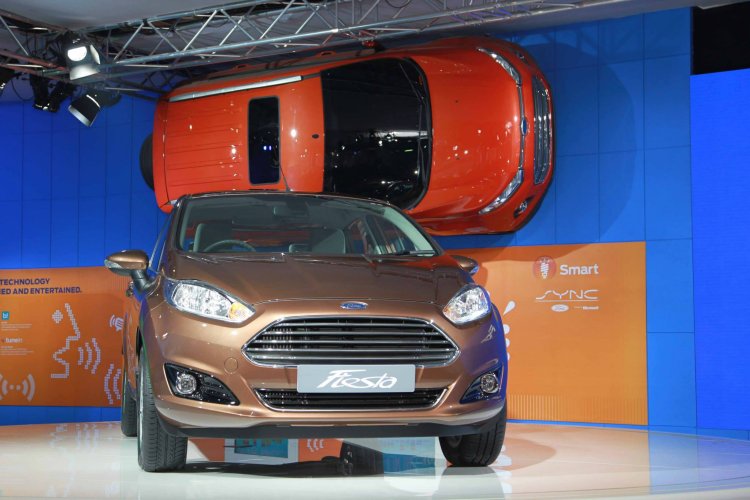 The EcoSport is currently not available with a sunroof in any of the places it is made or sold in, apart from Thailand. The feature is more useful in geographies where sunlight is scarce, which certainly is not the case in India. In Europe, the sunroof option is offered on every class of car and has been popular for years now. In India, manufacturers found it to be a good novelty on the top-spec variant to justify the hefty premium they charge over the lower model variants.
Since the Euro EcoSport is made at the Chennai factory, we may see it on the India-built car, which could be introduced here as a limited edition. Another action could be to spec it on the Titanium+ variant of the mid-cycle facelift along with potentially deployable features such as a rear parking camera.