The new compact SUV sensation from Ford will roll down the streets of Johannesburg next year.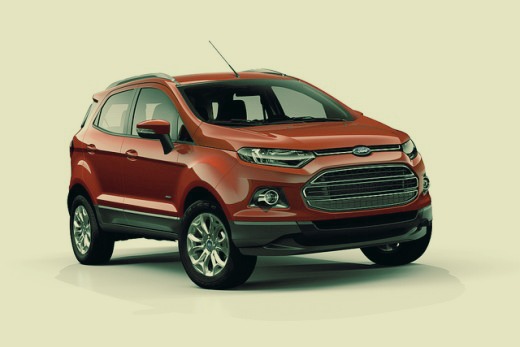 Ford recently issued a press blast on their future product map for South Africa and the EcoSport has made it to the list.
South Africa will get a petrol-engined EcoSport where the going-power will come from the 3 cylinder, 1L EcoBoost engine which has won the 2012 International Engine of the Year award.
A host of features such as Anti-lock brake system, Electronic Stability Program and Hill Launch Assist have been confirmed for the South African model, many of which are going to feature on the Indian model too.
The EcoSport will be joined by other Ford family members such as new Fiesta, Fiesta ST, new Transit, new Tourneo and all-new Kuga in 2013.
Remember, South Africa is a RHD market and only Ford's Chennai plant manufactures the RHD EcoSport. It is very easy to put 2 and 2 together now. Ford India will export the EcoSport from the Chennai plant to South Africa just like they do with the Figo.
The Ford EcoSport is a global product that has already debuted in markets Brazil, China and Argentina. Countries like Chile, Mexico, Nepal, and of course our India are expected to jump on the bandwagon soon.
We think Ford India is getting ready for an early 2013 launch. We are expecting oodles of typical Ford creativity and exciting activities before the launch day, though we haven't sensed something on those lines yet.
Now that the American automaker has made us wait so much we hope that the EcoSport better be worth the wait!