Fact that the Ford EcoSport is gathering a huge number of bookings is no news. The compact crossover managed a colossal 30,000 bookings within 17 days of launch and we have seen Ford dealers put out a 'waiting list' board that gives you an idea of how long you need to wait for delivery.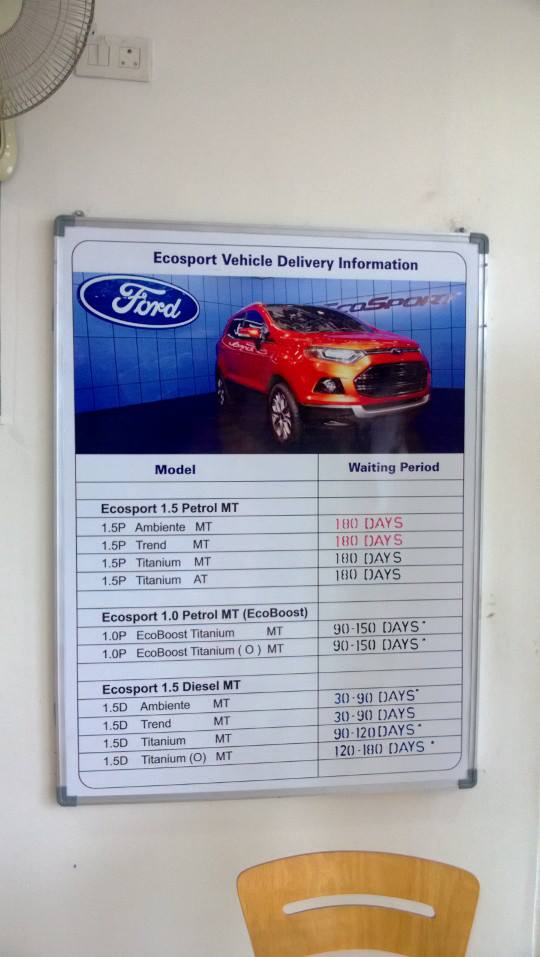 Indian Autos Blog reader Venkat Chaitanya sent us this image from a Hyderabad dealer on July 27th. At that time, the EcoSport petrol had a 180 day waiting period while the EcoBoost variants were taking anywhere between 90-150 days for delivery. The base diesel variants had the shortest waiting period at 30 days while the top-end diesel stretched to 180 days.
The scene is much different now. Ford dealers have stopped receiving bookings for the petrol powered EcoSport. It doesn't matter which engine you choose (1.0 EcoBoost or 1.5 DuraTec) or which variant you choose (Ambiente, Trend, Titanium), the dealers are refusing to take your order.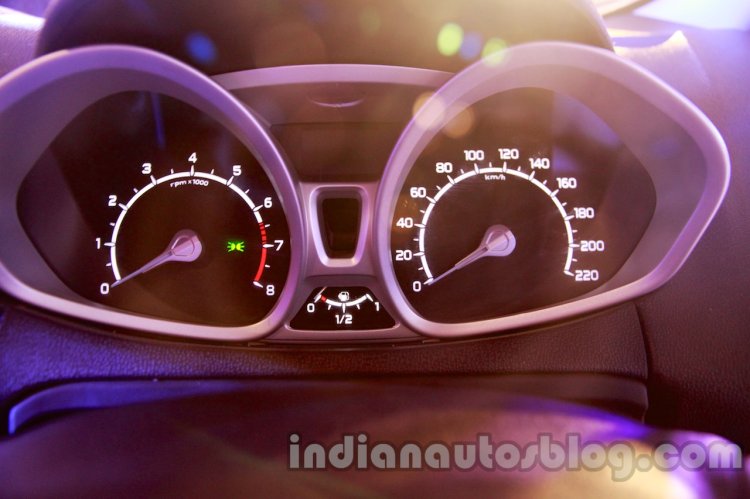 After speaking to a dealer in Chennai, we learn that the diesel EcoSports can still be booked, however, the waiting period has shot up. Where the base Ambiente and Trend had a 1-3 month waiting period, now the dealer refused to commit a date within the next 4 months. For the top-end Titanium, we were asked to wait for a cool 9 months!
Even as the waiting list for the EcoSport is increasing by the day, Ford has already commenced exports of the car to South Africa.