Ford India is neck deep in preparations for the launch of the EcoSport in the coming months.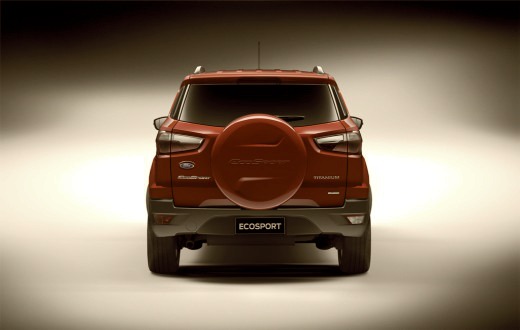 The company is mum about the build-up, but our readers caught their web team trying on an update on the EcoSport sub-section. Test mules are regularly spotted around Tamil Nadu and customer clinics, going by the stickers on the mules, are also in the scheme of things.
At the 400,000th engine rollout celebrations in Chennai last year, a top official from Ford India said they would export the Chennai-made EcoSport, like they do with the Figo. Over 700 crore rupees has been invested on the lines to ensure that enough cars are being manufactured for the local and the overseas demand. Ford India refrained from listing the export regions they are responsible for, but a copy+paste of the Figo's 36 overseas destinations is an educated guess, we assume.
A report on Menafn.com, a Middle Eastern news service, expects the new EcoSport to launch in the region later this year. Ford has recently launched the Escape SUV and is getting a few examples of the Focus ST into the Middle Eastern markets. The UAE region experienced a growth of 55%, with sales exceeding 75,000 units in 2012, so the EcoSport is arriving without too many expectations from it.
Ford India exports the Figo to the UAE in 1.4-liter+MT and 1.6-liter+AT configurations. Would we see them sail EcoSports to the Middle East in the same ship?
For now we'd be happy if Ford simply gave us a tentative time frame for the car's launch. One example was spotted at a dealership in the north of India signifying that its not long now before India can buy one.
[Source - Menefn.com]