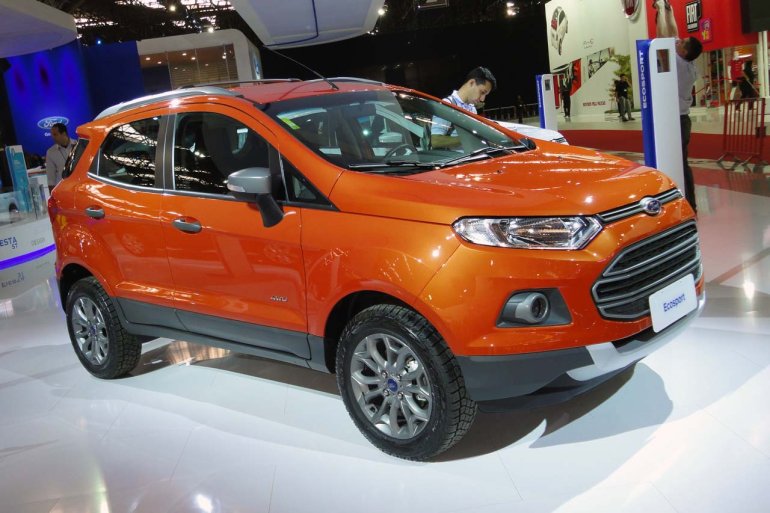 Even though we don't know the exact launch date of the Ford EcoSport in India, every passing day takes us closer to the long awaited car's Indian debut.
While Ford India is making the Indians wait for their compact crossover SUV, the countries Brazil, China and Argentina are already enjoying it and now Ford has launched it in Colombia. Countries like Chile and Mexico are expected to join bandwagon soon.
When Ford unveiled the car's exterior in India, we expected the company to launch it here before anywhere else, however Ford seems to have had different plans. According to our guess, Ford India is waiting to reach the target level of localization so that the EcoSport can be launched with a mouth watering price tag.
The Colombian EcoSport is made in Brazil and is equipped with 2.0 litre Duratec petrol motor which is mated to a 5-speed manual gearbox. The car is available in two trim levels namely the Freestyle and S. There is no news about the EcoBoost engine for Colombian market but the PowerShift automatic gearbox is expected to be offered in later stages.
Ford India is tight lipped about when the EcoSport will be launched. We say launch it NOW!
[Source: Noticiasautomotivas.com.br]