EcoSport for Europe is imported from the Chennai plant.
Ford has unveiled an updated EcoSport in Europe, with many cosmetic and mechanical changes, engineered specifically for the continent, that goes on sale later this year. One of these changes was the removal of the external spare wheel, and the inclusion of a redesigned rear door hosting the registration plate holder.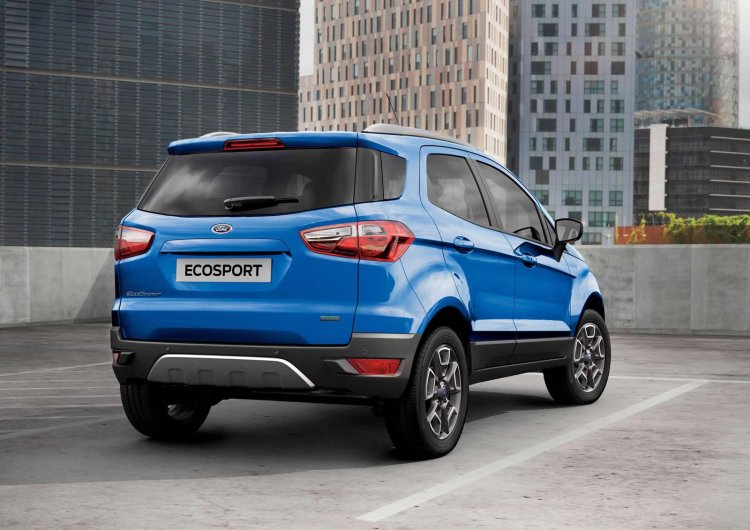 The EcoSport without a spare wheel was also snapped in India a couple of times, fueling rumors that Ford India was considering this design modification for the local market, especially since the EcoSport for Europe is exported from India.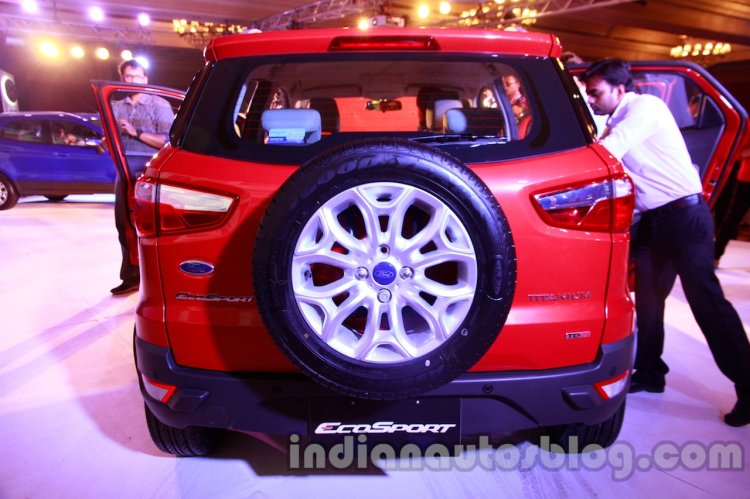 Speaking to Indian Autos Blog on the EcoSport, Mr. Nigel Harris, managing director and president of Ford India, said -
For India, our customers need and demand a spare tyre. So the spare tyre stays on the back of the car. And if you ask, I like it on the back of the car, it gives it a rugged and sporty appeal.
Among other updates, the 2016 European EcoSport's 1.5-liter TDCi diesel engine is retuned to produce 95 PS, 5 PS more than the Indian model, for improved low-end response. Engineers have also calibrated the ESC, suspension and steering for European roads, while the ride height has been lowered by 10 mm for better handling.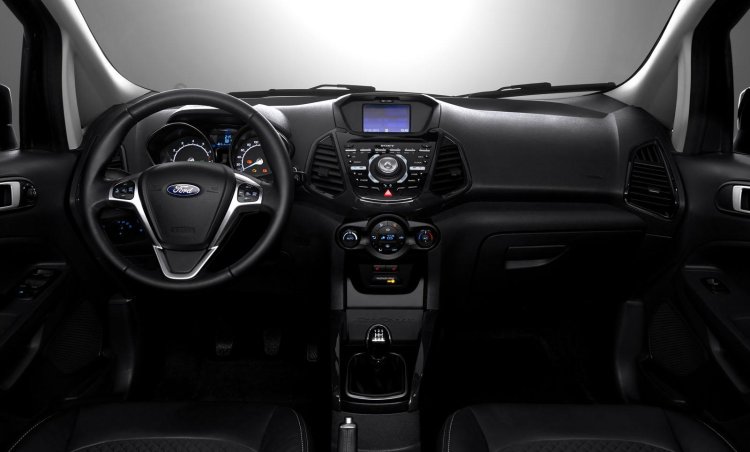 Also read: Ford Mustang GT snapped in India for the first time
Inside, the updated EcoSport for Europe gets a new 4-inch color screen for the SYNC entertainment system, chrome inserts for the window controls, charcoal black layout, coordinated chrome rings on the controls, and partial leather seats on the top-end variant.
2015 Ford EcoSport S at the 2015 Geneva Motor Show - Image Gallery