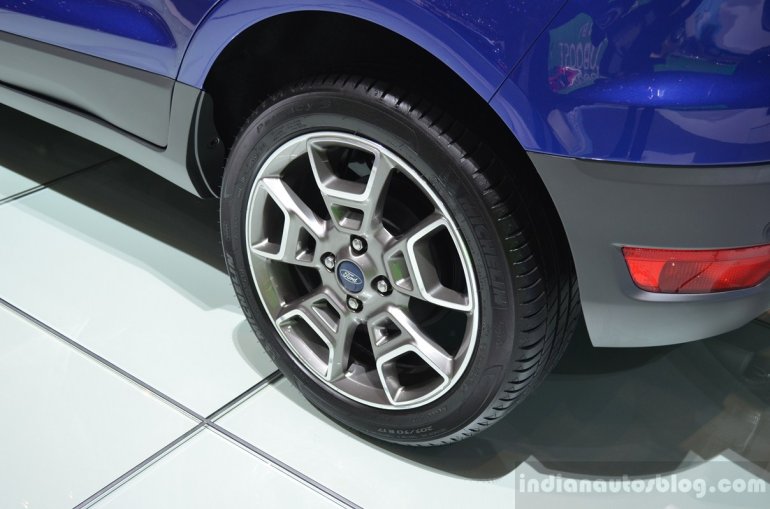 While there is no official confirmation on the Ford EcoSport's Indian debut, the Chinese media is reporting of a domestic launch in the coming weeks.
Carnewschina.com blogs that Ford China is getting ready to launch the EcoSport on March 19. The Chinese launch is very important for Ford because of the sheer size of the market.
The need for upgrading to an SUV is very strong with the Chinese car buyer. Ford hopes to capitalize on this booming segment and become an authority in the SUV segment with the EcoSport, Kuga and Edge.
There are hardly any EcoSport competitors in the Chinese market today. Neither the Chevrolet Trax nor the Renault Duster is sold in China at the moment. Volkswagen is still developing its compact SUV Taigun and the same is the case with most other car makers who until now have only made crossovers in segment C and beyond. All Ford has to do is launch the EcoSport immediately, price it right and shift into Autopilot mode.
In China, the EcoSport gets a 1.5L petrol capable of 110hp and 140Nm of torque. The tech marvel 1.0L Ecoboost with 125hp and 170Nm will also be on offer. The 1.5L engine will be available with either a 5-speed manual or a 6-speed PowerShift DCT. The Ecoboost engine will only be available with a 5-speed manual.
The EcoSport will be priced between 94,800 yuan (8.29 lakhs) and 129,800 yuan (11.35 lakhs). It will be manufactured by the Chang'an-Ford joint venture at the Chongqing plant.
Although Ford India has started marketing activities of the EcoSport on the net and on TV, the pan-India launch is yet to be announced.
[Source: Autohome.com.cn via Carnewschina.com]