Ford is looking to expand the EcoSport lineup by creating a seven seater version of the mini SUV.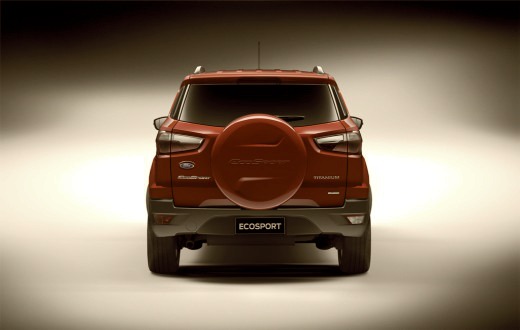 Ford EcoSport in its sub four metre avatar will arrive in India in just a few months' time. We have learnt from the Brazilian media that Ford is working on an elongated EcoSport which could accommodate two more people than the current car.
Though Brazilian media say that the wheelbase will be intact and only the rear overhang will be elongated, we reckon there could be a slight extension in the wheelbase. The 7 seat EcoSport will definitely exceed the 4 metre length which will make it ineligible for the duty concession but two extra seats would compensate the consequent increase in the price.
There are very few details available now about the longer version of the EcoSport but we expect the car to continue with the same set of powertrains. The EcoSport uses a 1.5 litre petrol, a 1.0 litre EcoBoost turbo petrol and a 1.5 litre diesel engine.
It's to be noted that China gets a slightly longer EcoSport than Brazil and India. If the Ford EcoSport becomes a successful model in India, bringing the 7 seater version in later stages will help Ford India consolidate their sales.
With this information, there is a twist to Ford India's 8 products story! Will this 7 seater EcoSport be one of those 8 products that Ford has promised to bring to India by mid-decade?
[Source: Car.blog.br]