Ford India's Managing Director Joginder Singh told business newspapers last week that bookings for the Ford EcoSport have topped 60,000 orders. Earlier, Ford had stopped taking bookings for the 1L Ecoboost variant owing to supply limitation, but it is learned now that EcoSport bookings have been suspended altogether.
Ford has delivered about 25,000 units of the vehicle since sales opened in June, and waiting periods extend between 3-5 months depending on the variant.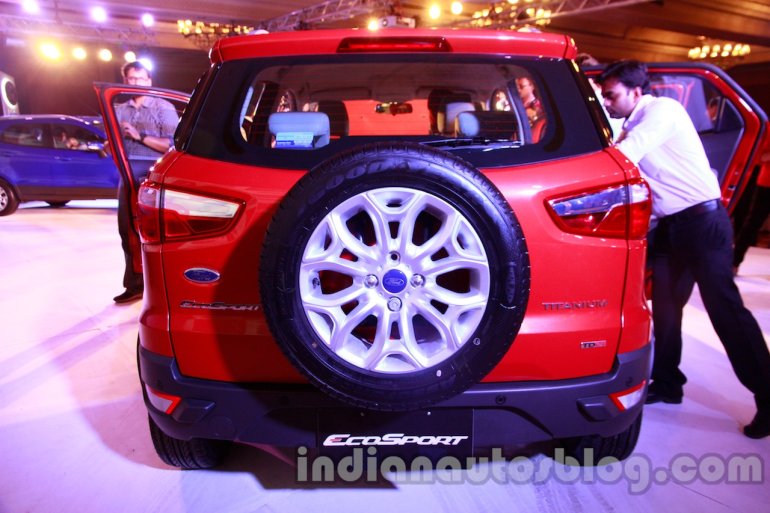 Parallel to the Indian launch, Ford India kicked off exports starting with South Africa, and added Australia, Honduras, Nicaragua and Guatemala to the list in October, recording an all-time combined monthly wholesale of 14,935 units.
Priced between 5.82-9.37 lakhs (ex-showroom Delhi), the Ford EcoSport is available (or should be available again, shortly) in Ambiente, Trend, Titanium and Titanium (O) trims. There are three diesel and six petrol variants on sale, with the latter available with automatic transmission and turbocharging.
In the months of July, August, September and October, the EcoSport has beaten its main rival Renault Duster, but numbers following the launch tend to generally be high for any new vehicle, and cannot be put into perspective until sales level out.
In Brazil though, the EcoSport is outselling the Duster consistently. For annual sales until October 2013, the EcoSport is at the 15th position of the Brazilian auto market (56,896 units), comfortably outpacing the Renault Duster which is in 22nd place (38,848 units).