The Ford EcoSport has been the talk of the town since January 2012, making it one of the most awaited cars in 2013.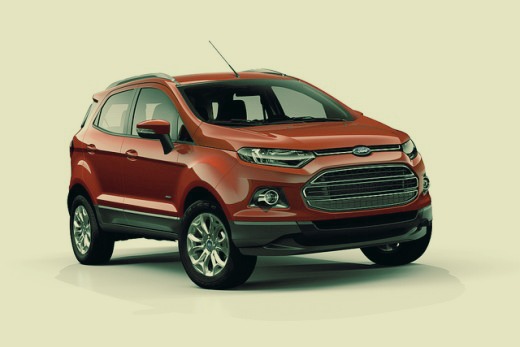 When and how much are the questions that keep pouring in everyday, but are dealt with absolute indifference by Ford India.
The spotting of the 'On Test' EcoSport in Chennai has now become an everyday affair and that has further fueled the prospective buyers' eagerness.
The mini SUV has a commendable road presence and the proportions hide the fact that it is a sub four metre long 'small car'. We have been bringing a series of spyhots of the car along with new information as and when they reach us.
Rushlane.com reports that according to their sources, the 1.0 litre EcoBoost engined EcoSport variant which is undergoing the final phase of the ARAI testing formalities is said to have returned a mileage of around 17 kmpl which is laudable considering the fact that the EcoBoost engine has a power output of 123 bhp and is turbocharged.
Its been a busy year for the 1L Ecoboost engine as it won the ultimate accolade of the 'Engine of the Year' for 2012, set 16 world records and arrived at auto show venues inside a suitcase.
While the majority of sales volume would come from the EcoSport variant strapped with the the 1.5 litre diesel engine, the 1.0 litre EcoBoost petrol engine with its frugal nature and turbocharging would be the petrolheads' choice.
Dear Ford India, don't you think it is time to pull that rabbit out of your hat? We certainly do!
[Source: Rushlane.com]