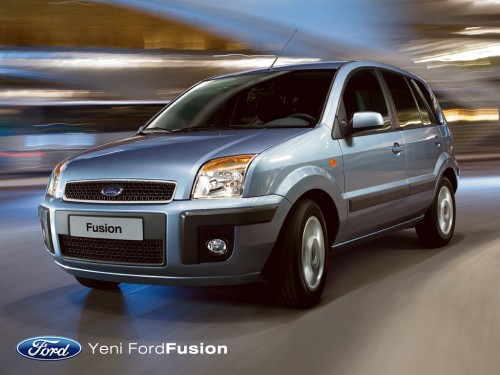 The costly Ford Fusion makes no sense in Ford's new small car strategy for India
It is official - The Ford Fusion will not be produced in India here onwards.
Ford could bring in the European Fiesta hatchback spied yesterday to fill in the gap between the Ikon and Fiesta in their product portfolio. Apart from dismal sales figures, another probable reason for this move could be linked with the Fusion's looks - 2D images hint a dangerously close resemblance from certain angles.
Michael Boneham, Managing Director and President, Ford India -
We will discontinue the Fusion. The car was anyway giving us relatively small volumes.
We have to wait for an official announcement on what takes the Fusion's place. For now, we assume it will be the Fiesta hatchback.
Source - Rediff Business