The revival of the Ford Bronco is officially confirmed, and we have seen speculative renderings of its 2-door version. In the latest, Bronco6G.com is previewing a bigger, Ford Bronco 4-door in a batch of renderings.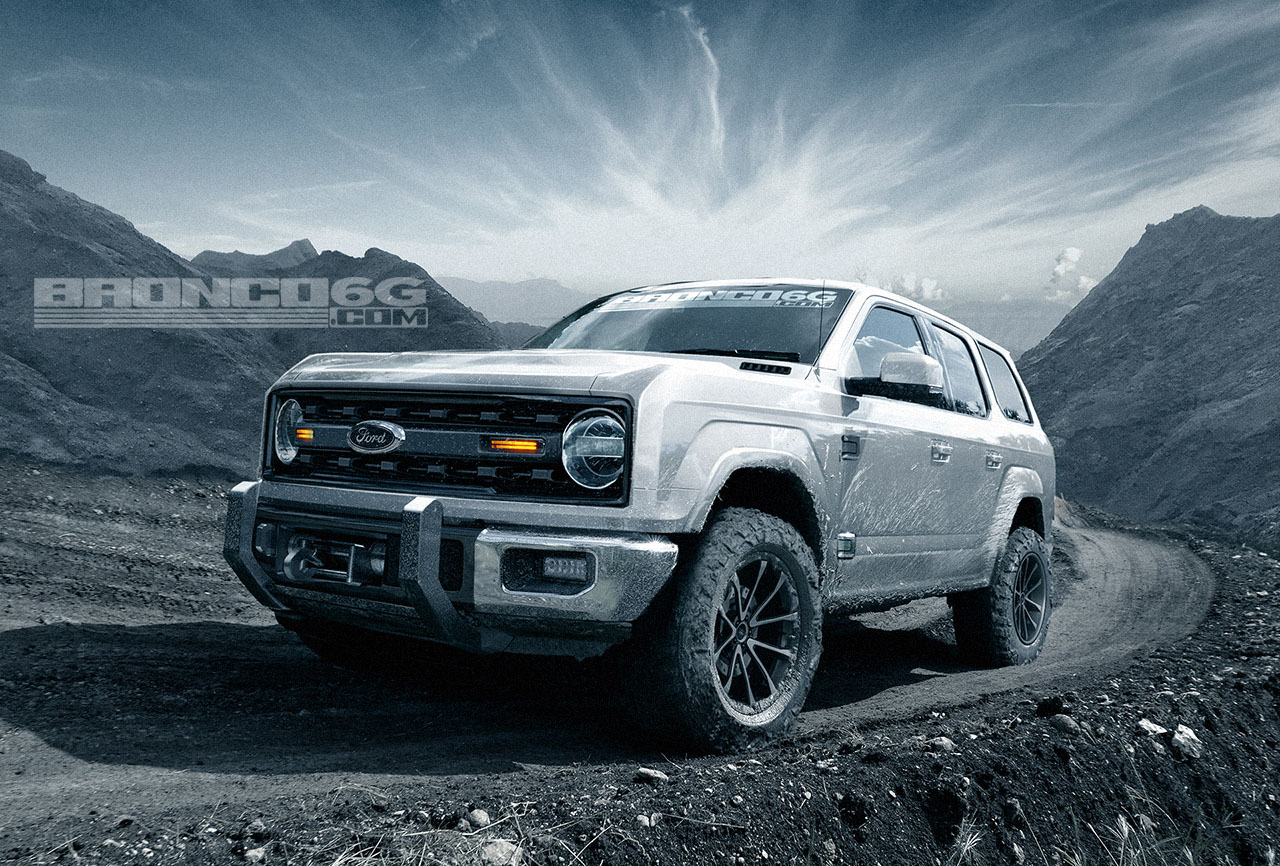 The Ford Bronco SUV originally had a 2-door body, or 3-door as some like it. The sixth-gen Ford Bronco will be similar in size to the Ford Ranger, and considering the falling demand worldwide for three-door vehicles, Ford cannot rule out a five-door variant. The conventional form would help Ford sell bigger volumes and help the Bronco sail to more markets, given its practicality.
The next-gen Ford Bronco will sit on the Ford Ranger's T6 platform which underpins the Ford Endeavour (Ford Everest) too. However, Raj Nair, Executive VP and President, Ford (NA), has assured that the next-gen Ford Bronco is a completely different product. It will have solid axles sourced from Dana, the company which supplied the fifth-gen Bronco's axles. It will feature a removable "Air Roof" with either four or six modular roof panels.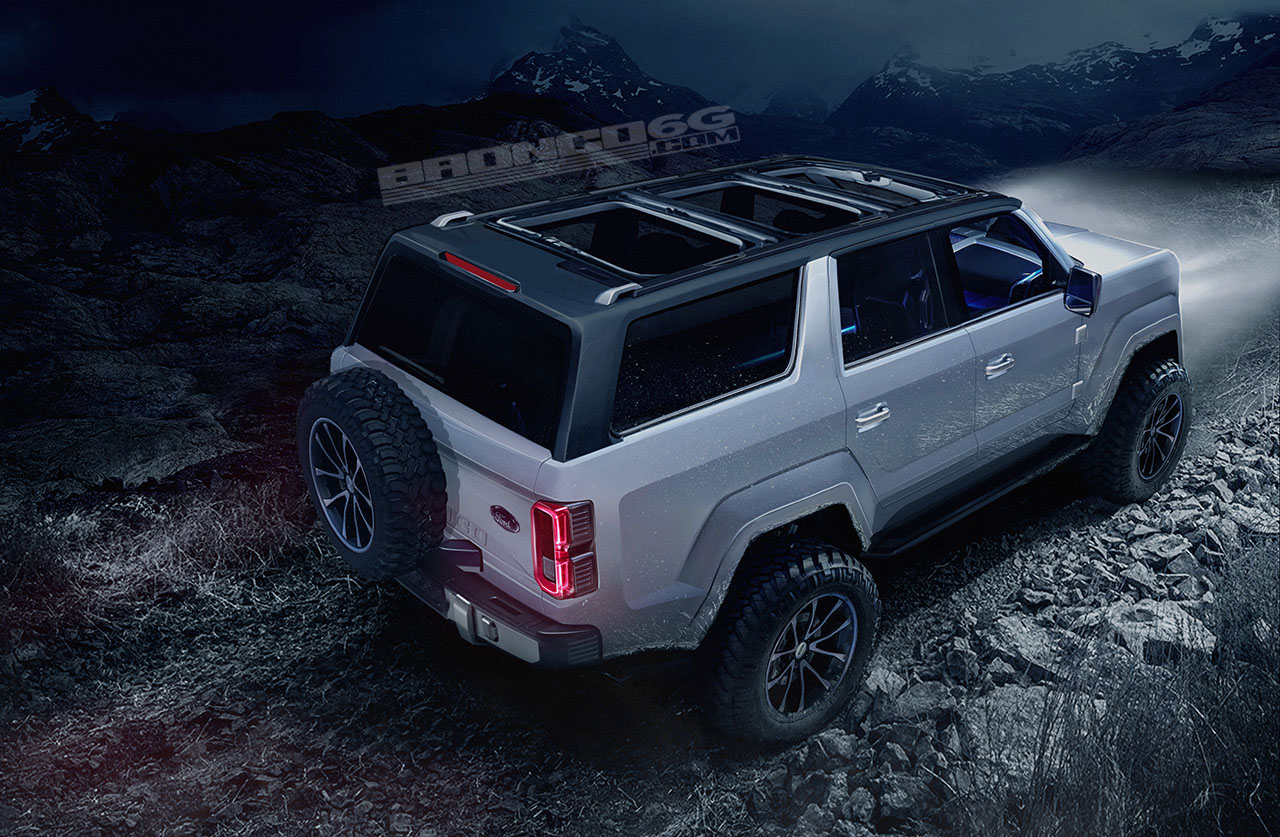 Also See: 2018 Ford Ranger spied on test in Australia
The Ford Bronco is currently under development in Australia, and the production contract was won by Michigan, USA. Before reviving the Ford Bronco in 2020, Ford relaunches the Ford Ranger in the USA in 2019. The Ranger's production is tasked to the same plant.
[Image Source: Bronco6G.com]