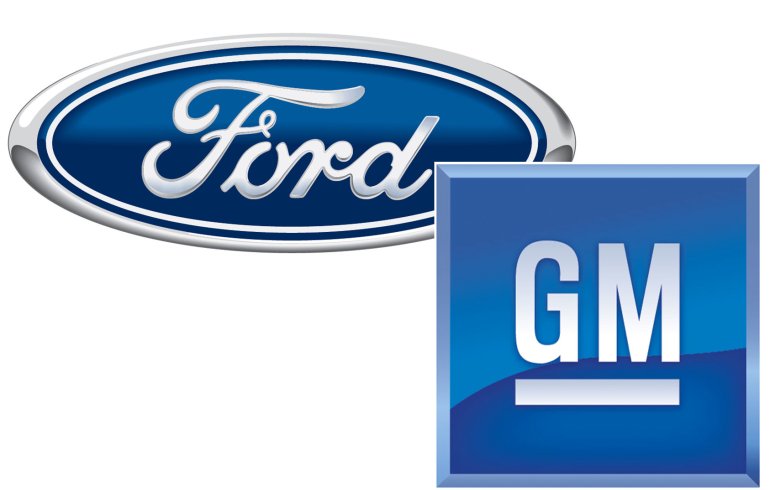 The two Detroit giants, Ford and GM, are working in conjunction to design and develop a pair of new automatic transmissions.
The move is to fend off the competition in the race to offer highly efficient automatic transmissions. Increasing the number of cogs is the trend now. Land Rover has already showcased its 9-speed transmission which was developed jointly with ZF and so did Jeep with its 2014 Cherokee.
It's time for Ford and GM to step up their game as the joint development seems to be the fastest and the cost effective way. Wall Street Journal reports that the two American bigwigs have already started the work on new 9- and 10-speed transmissions which would go into a range of their future portfolio.
The higher number of gears enable a wider choice of gear ratios which ensure high efficiency under different operating conditions. The transmissions will be designed for both front and rear wheel drive vehicles.
While the new gearboxes share basic architecture and hardware, the automakers will adopt their exclusive software to make them suitable for their vehicles. There are no further details about the development and no investment plans have been made public.
This is not the first time Ford and GM have joined hands to develop transmissions. Both companies had worked together twice earlier. The 6-speed transmission with front wheel drive for cars like Chevrolet Malibu and the Ford Fusion were one of their previous joint developments.
The partnership would enable both manufacturers to keep pace with their competitors. Considering that Ford resorts to the 'One Ford' global strategy, we could get the new transmissions in one of the future cars that Ford has promised us.
Seems that an autobox with multiple gear ratios is the way forward!
[Image: Blog.caranddriver.com; Source: Online.wsj.com]