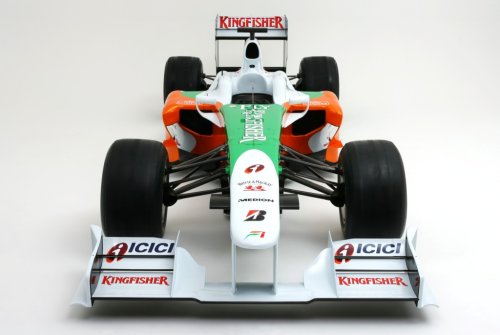 Reports in the media insist Force India will put two Indians - Chandok and Jani - in a Formula 1 simulator to assess their driving skill in the coming weeks. It isn't Chandhok's first encounter in F1. He briefly tested for Red Bull two years ago.
The Simulator owned by Mclaren, is considered as one the most realistic and sophisticated race car simulators. The current season drivers Liuzzi and Sutil have both spent time in the simulator recently.
Karun Chandhok at present is competing in the GP2 championships with Ocean Racing Technology, while Neel Jani (born to an Indian father) drives in the A1 GP championships for Switzerland.
After Liuzzi's sizzling performance which was cut short by a mechanical problem, the competition for the job has gotten stiffer. Next year, Force India is very likely to retain its current drivers and register either Jani or Chandhok as the reserve driver.
After going through 29 races without putting up even a single point on the board, Force India did it, and did it in style by registering a podium finish at the 2009 Belgian Grand Prix and shocked the F1 world once again with a well fought fourth position in the following race at Monza, Italy.
Source - MSN