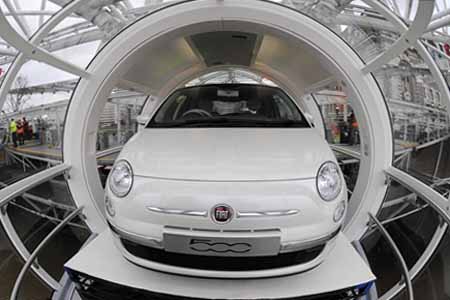 The small car, bigger than the Fiat 500, is likely have four doors and lots of space
At the Auto Expo last week, Fiat India CEO Rajeev Kapoor told IAB that Fiat will unveil a compact car in India in the next few years. The small car Fiat is developing for India will be smaller than the Palio and targets buyers who are on the hunt for something cheaper than the existing entry-level model.
Kapoor said the new small car will have nothing to do with the Topolino brand of small cars developed for Europe. He added the design of the car will be finalized and takes shape in Italy. Kapoor insisted the design has not yet been frozen.
The Ranjangoan plant capacity utilization is expected to reach 80 percent by 2012 and the only way to get there is produce a high-volume vehicle like the new small car which could give Fiat a fighting chance to regain market share.