The Fiat Viaggio is a sedan based on the Dodge Dart which debuted at last year's Beijing Auto Show.
According to the latest reports from the China, the Viaggio's prime market, the lineup is set to expand with the additions of a hatchback and a station wagon. Here is a rendering of the hatchback and a supposedly leaked sketch of the wagon variant.
Let's start with the hatchback which is likely to be debuted at the upcoming Auto Shanghai 2013 as a semi concept. The car looses its voluminous booth but rest of the things are expected to be the same.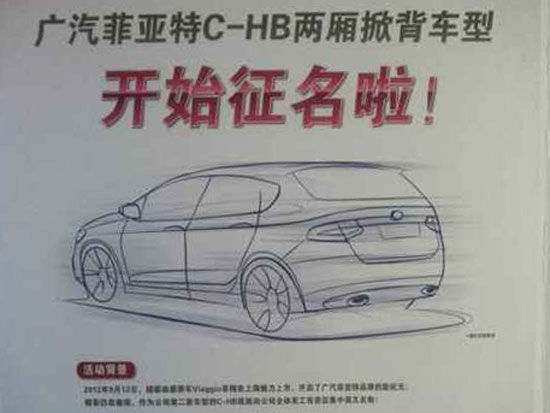 However, the station wagon version is more interesting since it features an all new styling for the rear fascia. The roofline is flatter than that of the sedan and the overall execution of the rear is neat and stylish. The Viaggion Estate will be positioned above the sedan while the hatchback variant would tuck under it.
[The Fiat Viaggio Sedan for your reference]
The Viaggio is powered by the 1.4 litre T-JET turbocharged petrol engine which is available in two states of tune - 120 PS and 150 PS. The engine is mated to either a 5 speed manual or a dual clutch automatic transmission.
The Fiat Viaggio sedan is made by Guangzhou-Fiat JV and is priced between 188,800 Yuan (Rs. 9.54 lakhs) and 158,800 Yuan (Rs. 13.92 lakhs).
[Source: Carnewschina.com & Auto.163.com]