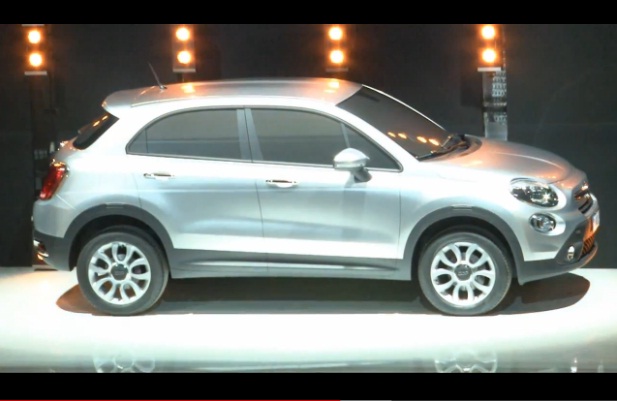 The automotive industry is currently going through a distinct phase wherein the boffins want to pack maximum punch in the most minimalistic resources. A classic example is the growth of compact SUV and crossovers over the years.
Automakers are trying to build vehicles that offer excellent space on a small platform.
Fiat has also identified this need to build more minivans, SUVs and crossovers. But instead of building them on new platforms, the Italian automaker has taken its small car platform (the one that supports the Punto and Alfa Romeo Mito) back to the drawing board to increase its versatility.
The revised platform already supports the Fiat 500L compact MPV and will underpin the Fiat 500X crossover.
The platform was envisioned to support front wheel drive cars with petrol engines. But Fiat has modified it to support four wheel drive vehicles with engine capacities up to 2.4L.
It is safe to assume that Fiat is heading the VW way, wherein it will have a few platforms that will underpin many models from Fiat, Chrysler and Alfa Romeo. This will increase component sharing and will reduce cost.
The revised small architecture is the first Fiat-based architecture completely redesigned from the ground-up to meet current U.S. standards. This new architecture will also be used by Jeep for an entry-level SUV that is scheduled for a 2014 release. It will also underpin future Fiat Punto and Alfa Romeo MiTo models.
We're expecting the spin offs from this small car platform to arrive in India in the coming years.
[Source: autonews.com]