Fiat's regional offices such as Brazil and India are really in a tight spot because Sergio Marchionne has frozen all the new product development plans at the head quarters.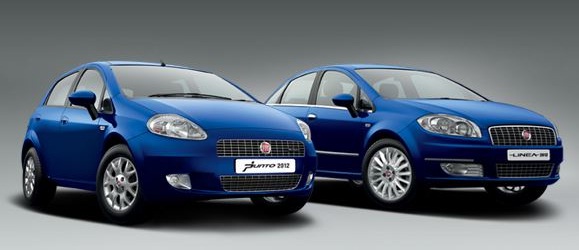 The biggest loser in this case is the Fiat Punto which will not get a replacement until 2015. Thus, to generate new interest with the existing products, Fiat subsidiaries are launching special edition versions to extend the target life.
In January 2012, we saw the updated Fiat Punto and Linea. Though not a proper facelift, Fiat addressed problems and included new features. Soon after, we saw the Fiat Punto Sport which we drove and loved it. Now, news comes in from Team-BHP that Fiat is planning to launch 'Absolute Edition' of Punto and Linea.
Limited "Absolute Edition" will offer:
50% Free Insurance & Roadside Cover + following Add-ons for Punto 2012:
Satellite Navigation
Contoured Splash Guard (Mud Flaps).
Carpets
Door Sills
Absolute themed Seat Covers
The launch is expected to happen in the next 3 to 4 days. The add-ons are available on all trim levels i.e. Active, Dynamic and Emotion and can be booked right away. We have also managed get you a PDF that explains you more about these special models, thanks to our friends at Team-BHP.com.
Stay tuned as we get you more details on these special edition
Fiat Punto & Linea Absolute Editions
[can't see the PDF above? Head over to Issuu.com]
[Source: Team-bhp.com]