We informed our readers this morning that Volkswagen is about to put the Up! on sale in the Brazilian market.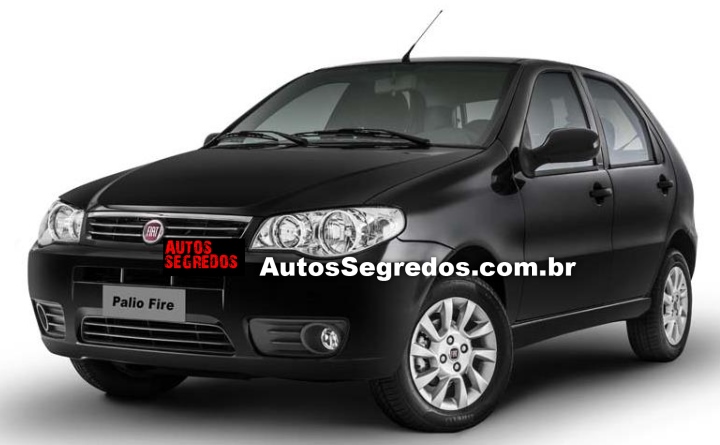 We also learn that Fiat, which is sure to face the heat when VW launches the compact car, is making adjustments to the Palio to make it more appealing.
After the demise of the Uno Mille late last year, the Palio Fire (previous gen Palio) is the entry-level offering from Fiat Brazil. The two door model gets a price drop of R$1,100 (28K INR) bringing it to R$ 23,990 (6.2 Lakhs INR), while the four door is cheaper by R$ 910 (23K INR) available at R$ 25,990 (6.7 Lakhs INR).
The Novo Palio Fire gets cosmetic updates in the form of a new grille, revised headlamps and chrome wheels. Inside the Palio Fire sees some significant changes.
The two tone grey dashboard seems similar to that of the Siena EL, while the round AC vents and the instrument cluster come from the new Uno. The steering wheel and the AC controls come from the Idea, while new fabric adorns the door panels and seats.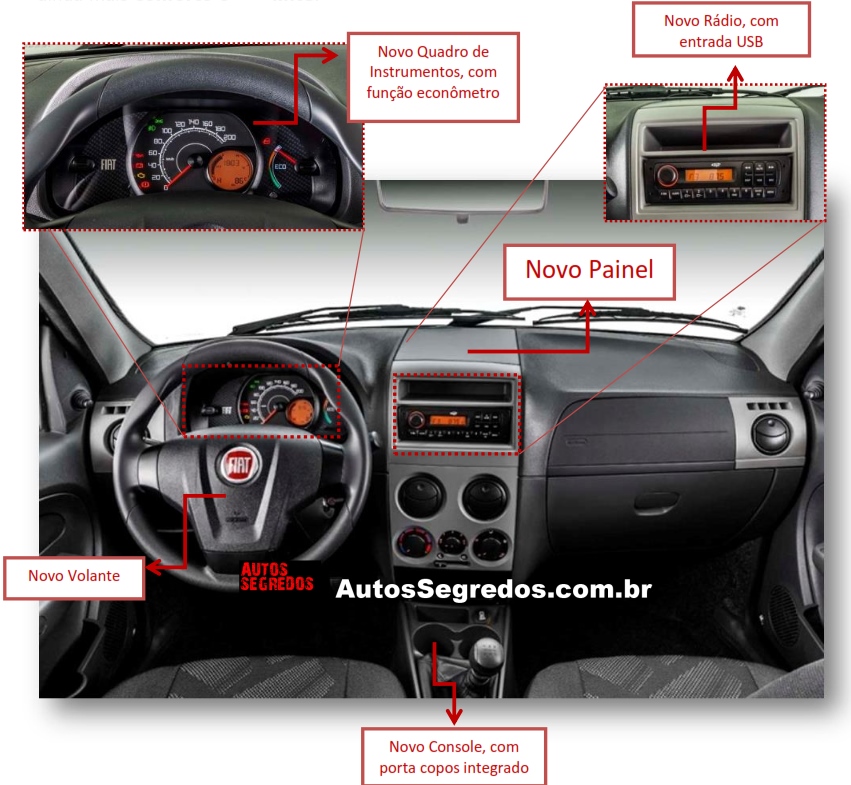 Some of the other features on the new Palio include ABS, airbags, digital fuel level indicator, digital clock and a sound system with USB connectivity. The Fiat Palio Fire is powered by the same 1.0 litre flex engine that generates 75 hp and 97 Nm of torque.
The pricing for the optional features is also revised. The air conditioner now costs R$ 2,350 (60K INR), the Celebration Kit 2 which includes air conditioner, front power windows and central lock costs R$ 3,070 (79K INR). The Celebration Kit 1, which features rear headrests, rear defogger and washer costs R$ 1,600 (41K INR)while the power steering unit costs R$ 1,100 (28K INR).
Apart from the price cut and added features on the Palio Fire, Fiat has started providing good discounts on all versions of the new Uno as well.
The price of the entry version Uno Vivace 1.0 is reduced by R$ 1970 (51K INR) costing now R$ 24,990 (6.5 Lakhs INR), while the four-door now costs R$ 26,990 (7 Lakhs INR), a decrease of R$ 1,760 (45K INR). The other variants see a reduction of R$ 1,500 (38K INR).
[Source – AutosSegredos]