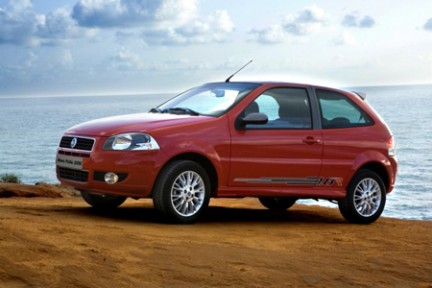 The Italian Auto major -FIAT has said that India will play an important role in the launch of FIAT's low cost car brand which is expected by year 2010.
Earlier, Fiat had plans of confining the low cost brand to the European markets. Now though, FIAT is considering India as a key hub for its new brand chiefly for supply of cheap yet durable components. The company may also look forward to a joint effort with its Indian partner Tata Motors, which is planning to roll out its world's cheapest car - Tata Nano on 26th January.
Fiat- Not developing a Nano-type ultra cheap car
"Fiat sees India as an important participant in the ambitious low-cost brand project, but the plan is not aimed at developing a Nano-type ultra cheap car", said Silverio Bonfiglioli, Chief Operating Officer of Fiat Group Automobiles International.
"The Nano is positioned in the bottom end of the A segment. We have experience in developing vehicles in the top-end of the A segment or the bottom end of the B segment. It's that area where we probably want to develop a low-cost car," Bonfiglioli said.
Indian parts suppliers offer good quality at a cheap price
"Local Indian suppliers are cheaper than the suppliers in other countries. And their quality is good too. So we can use India as a base for supply of certain components," he added.
Fiat's lately gathered pace in India and its reputation is fast improving. By coming out with very attractive releases like the Fiat 500 (Cinquecentto), and the recently launched Linea, Fiat seems to be reaching better to its customers.
Fiat Linea - the car that would help resurrect Fiat in India is sold at a very attractive price bracket of Rs 6.17-7.2 Lakhs for Petrol versions and the Diesel version costs between Rs 7.1-8.3 Lakhs (ex-showroom Mumbai).
The future arrivals from FIAT India's stable are the Grande Punto hatchback followed by Bravo hatch, Fiat India expects to see increase in annual sales to 70,000 cars by 2010 after their respective releases.
Further Bonfiglioli added that "the current slowdown in the market will not see the company scale down its investment plans for India. The investments would continue as we have to plans for the future."
Source- Times of India