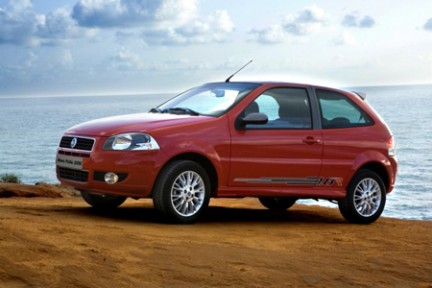 Low Cost Brand for Europe from Fiat
Italian car maker Fiat is planning to launch a new low cost brand in Europe and bring to the market, three models under a new low-cost brand tag. Pricing would be lower than current Fiat models, which have moved marginally upscale. An example: Fiat 500 was once (in the 60's) the brand's cheap city car, but the latest generation is more of a lifestyle vehicle. Fiat would make something similar to the 500, but would cost a lot lesser.
Three models planned- Two hatchbacks and One sedan
Fiat Chief Executive Sergio Marchionne said that the car maker would introduce the new low-cost brand in 2010. The cars (mainly hatchbacks) could be built in Italy, Poland or Serbia and would likely include a sedan for developing markets like South America. Fiat had intended the models for emerging markets like Brazil, but the global economic meltdown has convinced the company that demand for them could grow in mature markets like Europe as well.
Low Cost Brand in Partnership with Tata Motors
Fiat is looking to pose as competition to other low cost brands, mainly Romanian 'Dacia', which is successfully run by French Automaker Renault. The Logan is sold in Europe under the Dacia banner. Tata Motors being Fiat's ally would come in handy when it comes to venturing into the low cost segment, as Tata has loads and loads of experience with the Nano! So far we haven't heard of any names from Fiat for its new brand.
Readers can suggest names which they think Fiat should use for their 'Low cost brand'. Help Fiat out!
IAB Comment- Tata put forward an open offer to Fiat for selling the Nano overseas under it's brand, earlier this year. Fiat has run through their choices and decided it's best to make their own low-cost brand with help from Tata Motors. Fiat might use the Nano's platform in their cars along with developing their own platforms. It's not known whether the Nano will be sold abroad as a Fiat, but expect an announcement very soon.
Source: EurocarBlog