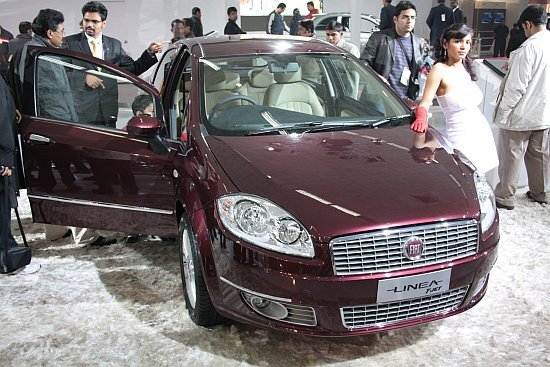 Fiat India has scheduled the relaunch of Linea T-Jet in the month of June.
According to Indiancarsbike.in's report, Mr Sanjay G, the Marketing Head for Fiat Chrysler India has revealed that the relaunch will take place in June. He also said that the production will get underway in May 2013.
Fiat launched the first-in-class turbo petrol engine in the Linea T-Jet. Even though the car captivated many audiences, the sales figures hadn't gone the way Fiat would have wanted, through Tata dealerships. The relaunch would be a significant move for Fiat in the C Segment to boost its sales.
Fiat's flagship C Segment sedan will be launched with the same 1.4 litre T-Jet turbo petrol engine. It is expected to be available in two variants - Emotion and Dynamic. The engine produces a peak power output of 118hp with 207Nm of peak torque and is mated to a 5-speed manual transmission.
The Linea T-Jet will be available in all of the independent showrooms Fiat has established across the country. The relaunch of the Linea T-Jet coincides with that of the 2013 Linea. So we can safely expect that the 1.4 litre T-Jet engine will be available in the 2013 package.
[Source: Indiancarsbikes.in]