Exclusive features offered as an aftermarket fitment.
Following its digital reveal in October, FCA India has now launched the Fiat Linea Royale and Fiat Punto Karbon special editions for sale.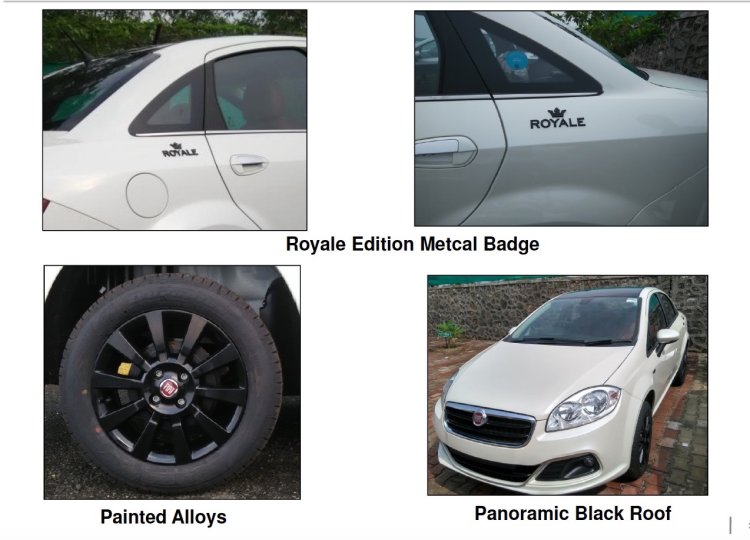 The exclusive features are offered as an aftermarket fitment which, as a kit, has a INR 35,000 premium over the regular model, according to a dealership IAB spoke to. For the Punto, the Karbon edition kit is only available in the Punto Evo Diesel Emotion variant, while the Linea Royale is based on the Diesel Dynamic variant.
The Linea Royale is finished in the New Pearl White body colour contrasted by a matte black roof, and features black alloy rims and a metal 'Royale' badge finished in black under the C-pillar. Inside, the Linea Royale comes with a tan upholstery with diamond stitching, and contrast soft touch tan trim on the dashboard and floor mats.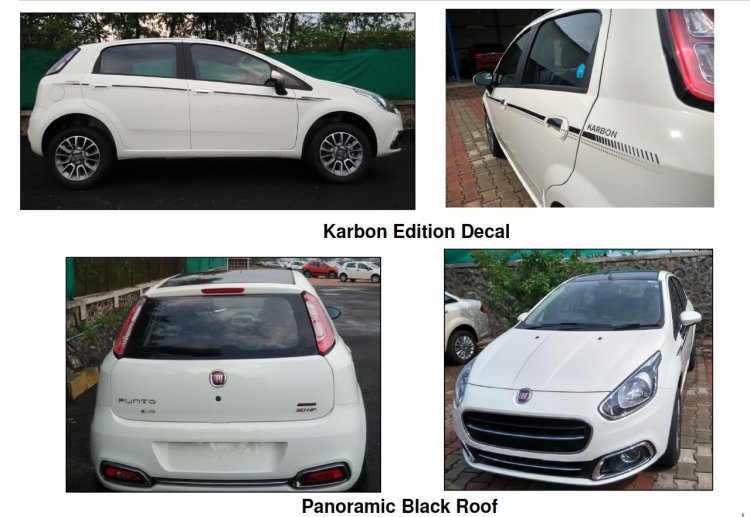 Also Read: Fiat Punto Karbon exterior
The Punto Karbon has a Bossanova White exterior color also contrasted by a black roof, and features a black 'Karbon' decal across the profile. The interior is all-black with premium Karbon Black upholstery, contrast white stitching and soft touch panels on the dashboard.
Fiat will not sell the components of the Karbon and Royale as individual accessories.