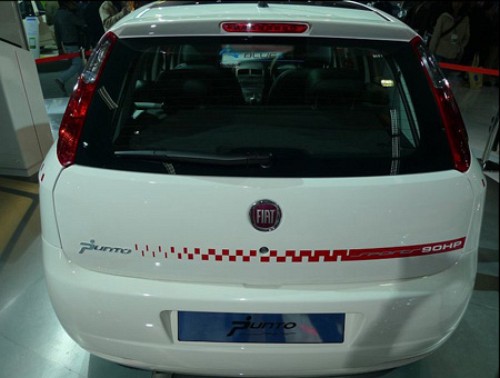 The invitations for the launch of a new Fiat Punto variant "90hp Multijet" have been issued. The vehicle will be launched on the 16th of this month in Delhi.
Fiat terms this model "The most powerful diesel hatchback (in India)"
The reason for the rise in power is due to the addition of a VGT to the 1.3-liter common-rail diesel engine. Additions to the new model come in the form of chrome door handles, red stitching seat borders and a white Punto logo.