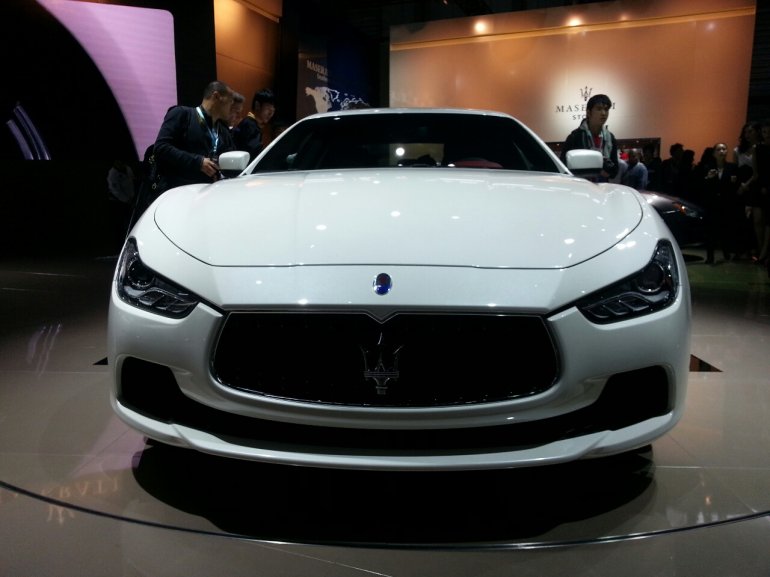 The newly launched Maserati Ghibli at Auto Shanghai 2013 was the first diesel-powered trident-badged car ever.
It came with a 3 litre twin-turbocharged V6 diesel engine which makes 275hp and 600Nm of torque. With the services of this big diesel engine, Maserati eventually hopes to fulfill its ambitious target to sell over 50,000 units per annum by 2015.
In a recent development, caranddriver.com reports that Fiat is working on a bigger V8 turbo-diesel engine. The 4 litre V8 turbo-diesel engine that could develop as much as 36ohp and 622Nm of torque will power future models within the Fiat group, most likely the future Maserati models. This V8 diesel engine could serve the Kubang alongside the 4.5 litre V8 petrol engine in the future.
The new powertrain has come in the wake of the success of the Porsche Cayenne S diesel which develops 382hp and 850Nm torque from a 4.1L V8 diesel engine with a top speed of 252kph. The sporty diesel Cayenne enjoys the highest waiting period for any SUV in the VW group.
In contrast, car companies such as Volvo and BMW are shrugging off the big V8 and V12 engines in favor of turbocharged smaller capacity motors which are lighter, more fuel efficient and emit lesser CO2.
The new mill reportedly uses an adaptation of the globally acclaimed Multijet technology which enables it to return at least 12.8kpl in preliminary fuel efficiency tests. Fiat Group's CEO Sergio Marchionne may see this opportunity as a way to fill the gap that exist in the market for large displacement diesel engines.
If green lit for production, the global V8 diesel could be introduced by 2016 but its fate will largely depend on the response to the V6-powered diesel on the Ghibli.
[Source: caranddriver.com]