Fiat world debuted the Avventura crossover concept at the Auto Expo today. Essentially a Punto with a rough road kit, the Avventura gets a revised front fascia with new headlights (which feature projector headlights), a new grille, a flat bonnet shut line and revised airdams with metal skid guards. Judging by the side profile, Fiat has increased the ground clearance of the car. While the company's press release mentions an increased ride height, we don't know by how much.
Towards the rear, the most significant addition is the exposed spare wheel (which gets a cover with 'Avventura' written on it). The wheel is mounted on a swingarm mechanism hinged to the bumper. The taillights chosen for the Avventura are those of the refreshed Punto, which is not available in India just as yet.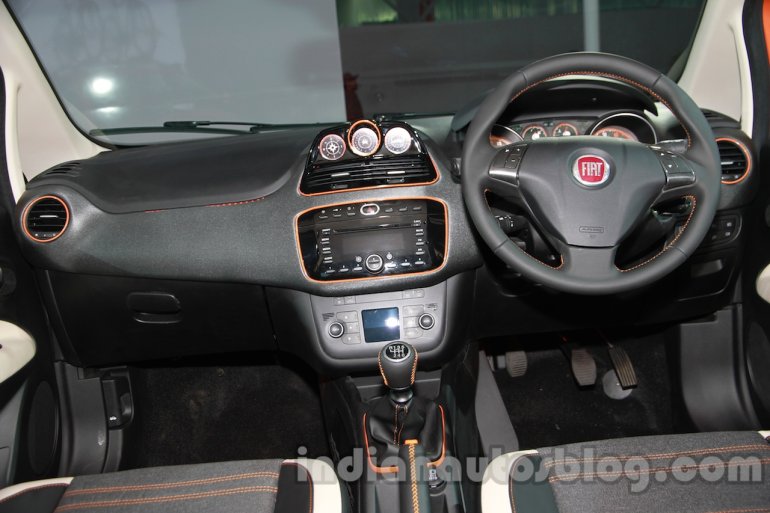 Inside, the insignificant additions come in the form of different textures for the seats and 'Avventura' badges in various places. The important addition from an Indian perspective is the revised center console (again, seen on the Punto facelift).
For the Avventura, Fiat has provided Roll and Tilt gauges located above the central AC vents. These gimmicky dials tell you at what incline the car is ascending/descending or what angle the wheels are banked at.
Fiat Avventura Concept at Auto Expo - Image Gallery
Fiat Avventura concept at Auto Expo - Press Release
[Can't see the press release here? Head over to SlideShare]