Is a part of the new video campaign of FCA.
The upcoming Fiat Abarth Punto has made its video premiere in India. Set to be launched in October, the car is featured as part of Fiat Chrysler Automobiles India's new video campaign that also sees the company adopt a new logo for itself.
[Can't watch the video? Head to YouTube]
The Abarth Punto was recently spied with a "Who am I?" label on a camouflaged vehicle on test in Karnataka. To be locally manufactured alongside the Fiat Punto at the company's Ranjangaon plant, the Abarth Punto - unlike the Abarth 595 Competizione - is likely to be priced at a slight premium to the Punto.
The Abarth edition will be powered by a 1.4-liter T-Jet engine and mated to a five-speed manual gearbox. While this is the same motor that powers the Linea sedan, for the Abarth edition, it will produce 145 hp and 212 Nm of torque, giving it class-leading figures. This will enable the hatch to complete the 0-100 km/h sprint in 8.8 seconds.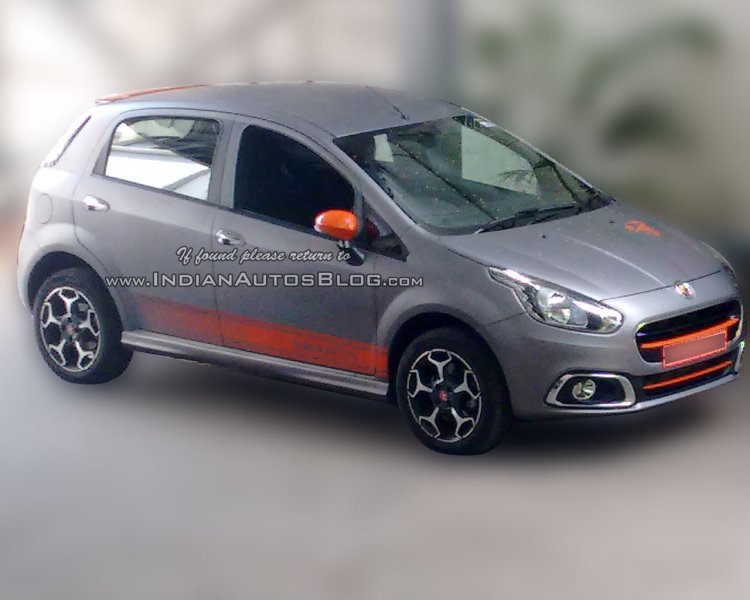 Aiming to appeal to petrolheads, FCA India's new campaign - which features the Abarth variants prominently - has a slogan "Crafted for Car Lovers". The company aims to portray itself as one that makes products for the true auto enthusiast.
FCA India New Advertisement Campaign - Press Release
[Can't view the document? Head to SlideShare]