The Fiat Abarth Punto is already unveiled and is in showrooms this month.
The Fiat Abarth Avventura has made its formal debut for India at the Raid De Himalaya in a rather interesting avatar. The car was kitted up, masquerading the arguably track-bred pseudo-crossover into an all terrain challenger.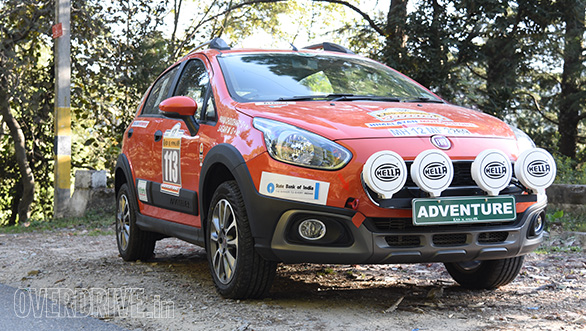 There are some differentiating factors on the Abarth Avventura such as the 16-inch 5-spoke Scorpion Sting alloy wheels, red brake calipers and "Powered by Abarth" badges. Reports have suggested that the Abarth Avventura will be offered only in two exterior colours, red and white, but the one in the photos is orange, and lacks an external spare wheel.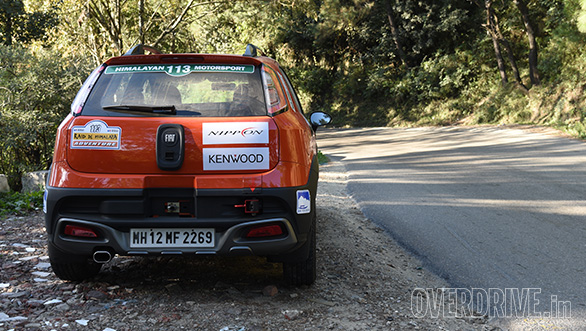 The hotter version of the Fiat Avventura is plonked with the 1.4-litre T-Jet turbo petrol engine, that dishes out 140 hp of maximum power and 210 Nm of peak torque, teamed up with a 6-speed manual transmission. This is the same motor that serves on the Abarth Punto, in the same tune.
The car is capable of accelerating from 0-100 km/h in 9.9 seconds, and takes 31.8 seconds to do the standing kilometre (0-1000 m). Under standard test conditions, the Abarth Avventura returns a mileage of 17.1 km/l.
[Photos - Overdrive]