Abarth returns to rallying after four decades.
Besides the Abarth 124 Spider, the Abarth 124 Rally was on display at the 2016 Bologna Motor Show. Introduced at the 2016 Geneva Motor Show, the Abarth 124 Rally marks the brand's comeback to rallying after four decades.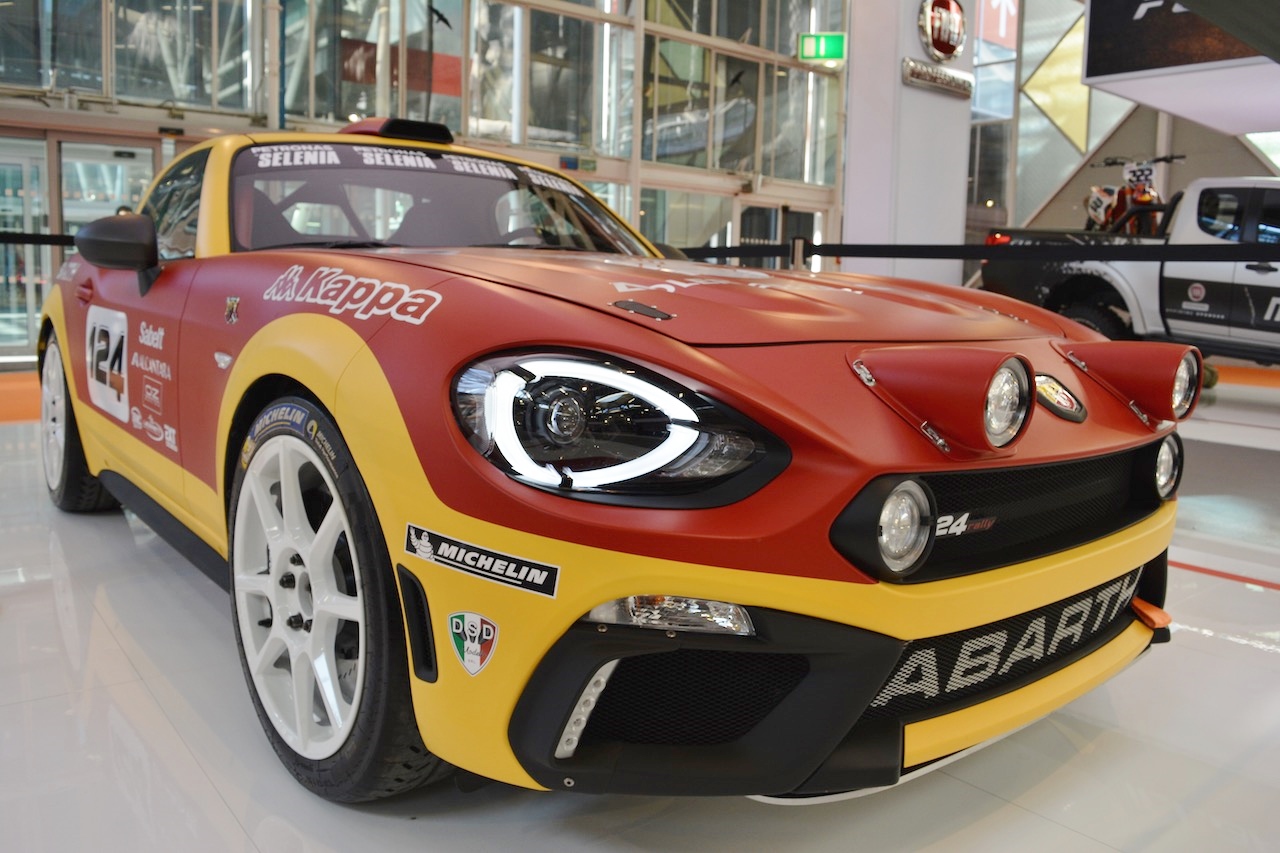 The Abarth 124 Rally is classified in Group R-GT, and to secure that certification, structural reinforcements are required to guarantee even greater stress resistance and the highest safety standards for the drivers. The body now has a safety roll cage, which also has the task of increasing torsional stiffness and strengthening the attachment points.
The Abarth 124 Rally is powered by a 1.8-litre turbocharged four-cylinder petrol engine which has been remapped to produce up to 300 hp. The engine is paired to a 6-speed sequential transmission and sends drive to the rear wheels. The Rally variant is equipped with a mechanical limited-slip differential. It has been developed to be a lot more reliable and perform in all typical conditions of rallies: ice, dirt, dust, water and heat.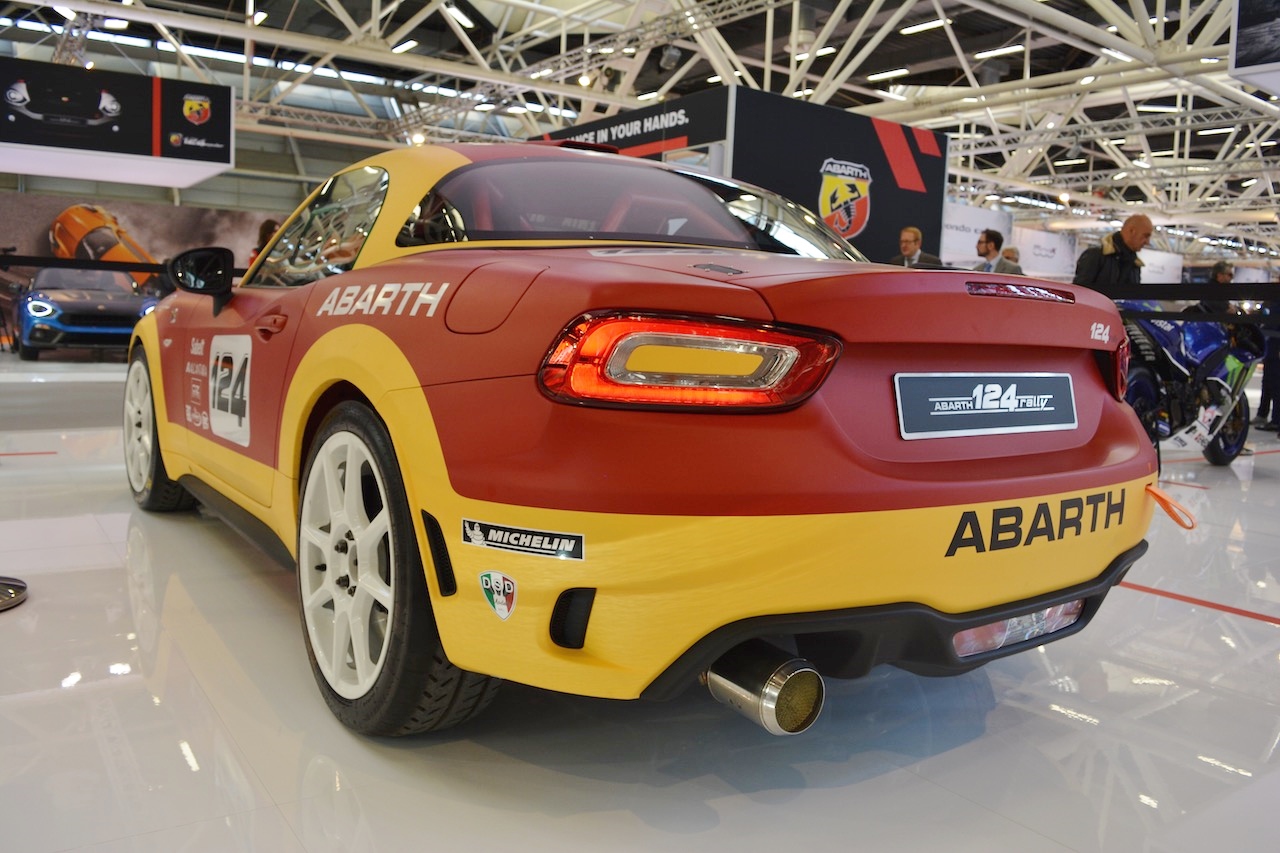 For weight reduction and overall balance, light and resistant materials have been used for the cockpit and the engine compartment, and the soft top has been replaced by a fixed carbon-fibre hard top. The interior has been completely renovated using Alcantara on the dashboard and seats. The 100% Italian-made material reduces the overall weight of the car and prevents sunlight reflections in the cockpit.
Abarth will make the 124 Rally for customer rally teams, and it started accepting orders for the same earlier this year on www.racing.abarth.com.