The Fiat 500X which is to be built at Fiat's factory in Melfi, Italy, starting this year, has been leaked through patent filings.
The crossover blends design cues from a hatchback and an SUV, and would be about 4.2 meters long. Base variants would come with 2WD and a 0.9-liter TwinAir petrol engine, while higher variants would receive 4WD and the 1.3-liter MultiJet diesel engine.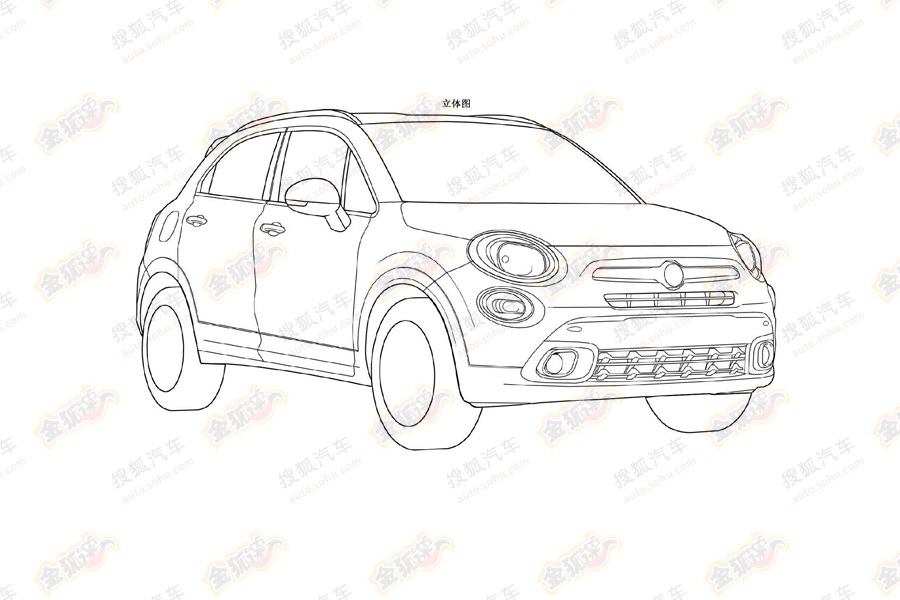 The Fiat 500X is built on the 'Small Wide' platform at the plant which received 1 billion Euros for renovation to upgrade its welding robots, assembly lines and paint booth. By the time the 500X's production begins, the plant is claimed to be one of the most advanced car factories in the world.
Fiat will build a second model at this plant, the entry-level Jeep, which premieres at the Geneva Motor Show in March. The same occasion is likely to witness the wraps come off the 500X.
The 'Small Wide' platform is an extended version of the familiar and well-localised Punto's platform. Fiat, however, hasn't announced the platform's entry to India and has instead continued to develop an enriched Fiat Punto hatchback to compete in the high-growth crossover segment.
The 500X joins the 500L and 500XL in continuing the Italian brand's expansion plans of the 500 marque, to form a sub-brand.
Fiat 500X Patent leaks - Gallery
[Source - Auto.Sohu.com]