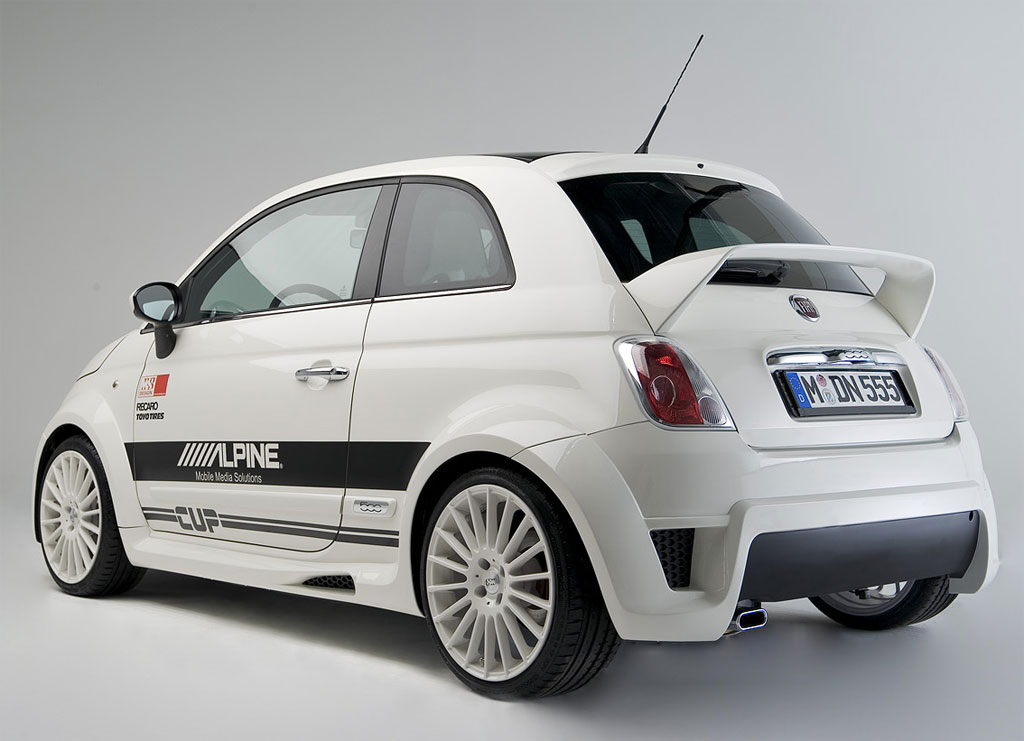 The Italian Carmaker Fiat (Fabbrica Italiana Automobili Torino) 'showed off ' its Fiat 500 Alpine at this year's Essen Motor Show. The Fiat 500 Alpine is essentially a stock Fiat 500 fitted with latest equipment produced by Alpine.
The Fiat 500 Alpine showcases some of the latest equipment from Alpine Electronics including the new Blackbird PMD B200P portable navigation, Alpine IVA-W505R Multimedia Station and also other music related systems.
From the outside, Fiat 500 Alpine is bestowed with a new body kit which includes new front and rear bumpers, side sills and a rear spoiler.
The interior of the Fiat 500 Alpine comes with branded sport seats and door trim, which gives this cute little hatch, which holds a high CQ score (Cuteness Quotient), a more sporty and a racier feel!
Fiat 500 by Alpine
We can't get enough of Fiat 500 customizations. From Diabolika comics to Jeans pant maker Diesel, each of them have been special and unique.
As we reported earlier Fiat has already sold 41 units of its 500 in India, and it's high time custom versions like the Fiat 500 Alpine are introduced for Indians also to enjoy.