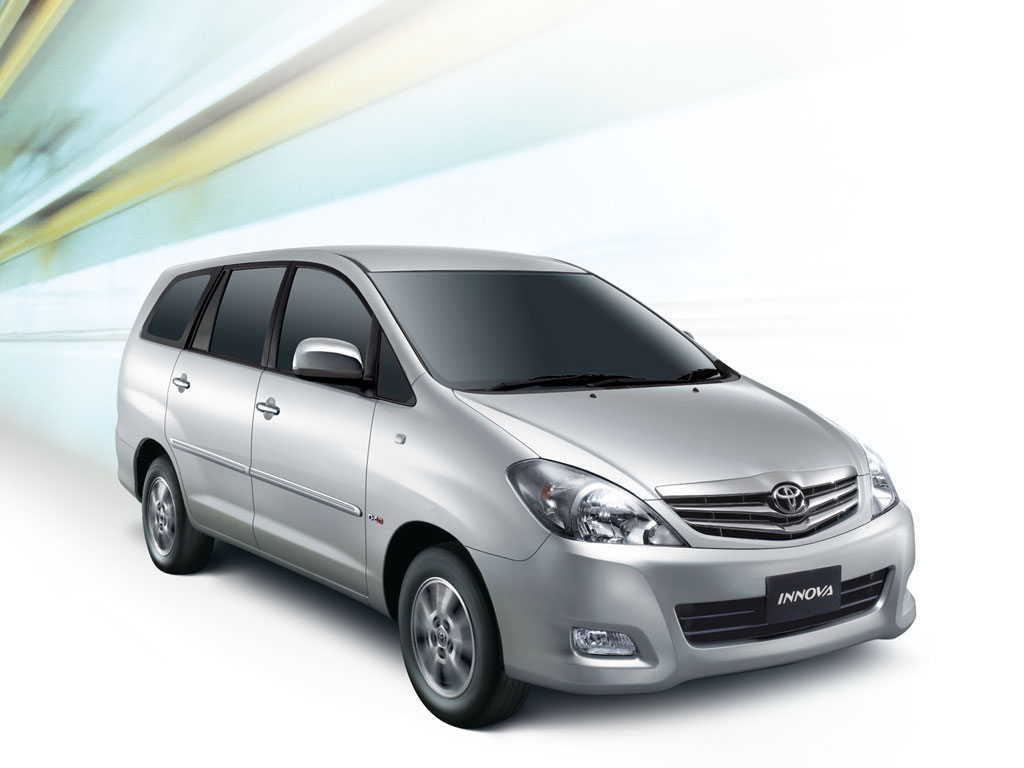 Toyota has launched a refreshed Innova with new colors, exteriors, climate control, steering mounted audio controls and an in-dash CD changer. The mechanicals remain the same and this is a frantic attempt by the company to woo its customers and take some attention away from the new kid on the MPV block- The Mahindra XYLO.
The base model Innova E is priced Rs 7,66,000, Innova G is priced Rs 8,70,000, Innova GX is priced Rs9.45,000 and top end Innova VX is priced Rs 11,06,000. This makes the Innova a lakh and something more expensive than the XYLO.
Greyish Black, Bluish Silver and Greyish Silver are the new colors. The bumpers, radiator grille and front skirt have been replaced by more stylish ones. Top-end variant comes with chrome-finished tail lamps and new alloys.
The facelifted Innova was due for sometime now. Toyota was almost certainly waiting for Mahindra to launch the XYLO to unleash whatever little they had. The CNG-powered Innova will be ready soon, as per information received earlier in 2008.
The Innova ferries Indian families in comfort through long journeys. Taxi operators are very fond of it and the base models will be the best fit for their budget. It has been rated by Indians as the best MPV you can buy in India. So Toyota has stuck to changing merely the exteriors and not bothered to fiddle the mechanicals. And correctly so- Why change a good thing?
NOTE- If you can't spot the changes on the new Innova, refer our Old and new Toyota Innova comparison article to help yourself.
2009 Toyota Innova Wallpapers-
Source- Toyota