The European Skoda Rapid makes its global debut at the Paris motor show which will take place from 27th September to 14th October.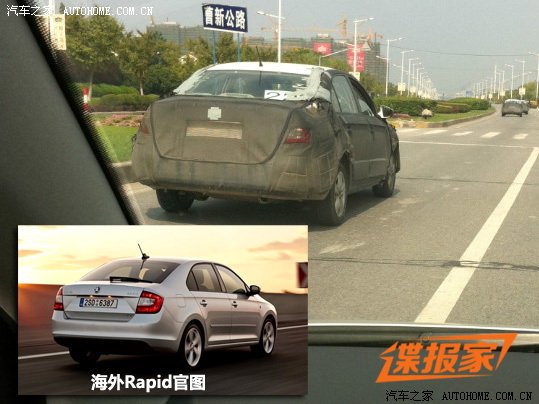 The Skoda Rapid for Europe is based on the same platform as the Indian car, but looks a lot more attractive and has a totally new interior.
In India, Skoda basically took a VW Vento and stuck Fabia's face onto it, so that the production of both the cars can benefit from economies of scale.
Skoda describes the design of European Rapid as clear and precise. The Rapid will be the first Skoda to wear the renovated logo and design language in full intensity.
Global sales of Skoda saw a growth of 8.5% this year and the Czech company expects Rapid to be the largest volume model after Octavia, spearheading Skoda's goal to sell 1.5 million cars in 2018.
Read all the details about the Skoda Rapid
The Rapid will be using 4 petrol and 2 diesel engines. The 1.2 litre and 1.4 litre TSI petrol motors and the 1.5 litre diesel could be among them.
A fleet of covered Skoda Rapids were spotted testing in China recently where it's expected to be launched next year and will be locally manufactured by the VW-Shanghai joint venture. The Chinese market Rapid will be undergo a customization program, and is expected to turn up with a different interior.
Do you think Skoda should consider bringing the European Rapid to India and slot it between the Indian Rapid and the next generation Octavia/Laura?
[Source: Carnewschina.com via Autohome.com.cn]